Love Your Neighbor - Change The World
God has been clear about His desire for us to love our neighbors. All throughout the Bible, He takes the lead on this and asks those who love him to do the same. Over and over, our God initiates, and God's people go!
From the beginning of the Bible to the end, we are reminded that the mission of God is to "go" and love people where they live, work, and play.
If you plan to meet with us at the church for worship service, then please click one of the links below to reserve your seat at the service of your choice. Each service will follow local health and safety guidelines.
If you prefer to meet together online, we offer our online service at 10:00 am on Facebook and on our Website. Join in the discussion during the service and enjoy your time worshiping God from home.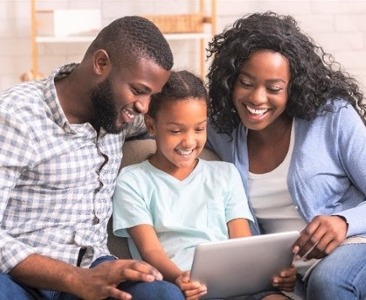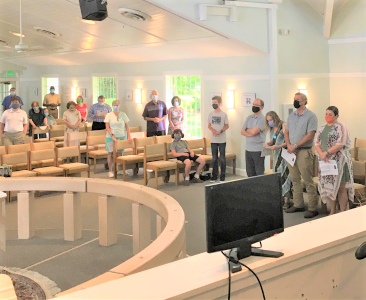 Listen With Us
As we begin this new year, let's hear God's word together. It is simple, whether you've been reading the scriptures for years or have never read a sentence. It is powerful, especially if you are still deciding whether to let these words into your life.
As a gift from New Covenant to you, download a free subscription to Dwell, the Bible listening app.
Pick a five- or ten-day listening plan curated by a staff member, and then meet via Zoom to talk about it.

There are many ways to connect in this loving community.
Opportunities to Connect Include:



Join in a Virtual Group - Coming Soon!
As we walk together through this current crisis, we are aware that there is a swiftly growing need for food support in our communities.
New Covenant is partnering with the Picnic Project in Sanford, the Sharing Center in Longwood, and HOPE Helps in Oviedo/Winter Springs to reach as many people in Seminole County as possible.
Below is more information on when these food pantries are able to serve you.
The Picnic Project
Fridays from 10am-12pm
Sundays from 1pm-3pm
Already packaged grocery bags are available for community members experiencing food insecurity. Folks can come to the covered alleyway on 5th street between those hours and receive grocery bags, no questions or shame.
First United Methodist 419 S Park Ave, Sanford, Phone: 407-322-4371
The Sharing Center
Monday-Saturday 9:30am-5:00pm
The Sharing Center is able to provide groceries at this time. The amount of groceries provided is based on household size; they are only able to distribute food to 60 families per day.
The Oasis is open for showers, laundry, and food only. Laundry will be limited to once a week and ready for pick-up the next weekday. (Only three (3) individuals allowed in at a time.)
600 North Highway 17-92, Suite 130, Longwood, Phone: 407-260-9155

Church Online
New Covenant Church Sunday - May 16 2021
Articles
How to Make Disciples Like Jesus Did
In early 2020, two months before I ever heard the word "coronavirus," I stopped at a convenience store near my house in LaGrange, Georgia, to fill up my gas tank. When I went inside to grab a few ... Read More