New Covenant Preschool Curriculum
MONTESSORI is a method of education that is based on self-directed activity, hands-on learning, and collaborative play. In Montessori classrooms children make creative choices in their learning, while the classroom and the highly-trained teacher offer age-appropriate activities to guide the process.
Christian Education: Through Bible stories, verses, songs and prayers, children will see themselves and others as children of God.
Art: Creative expression and individualization is encouraged through the use of crayons, easels, paints, chalk, wood, clay and paste, eliminating cookie cutter art projects.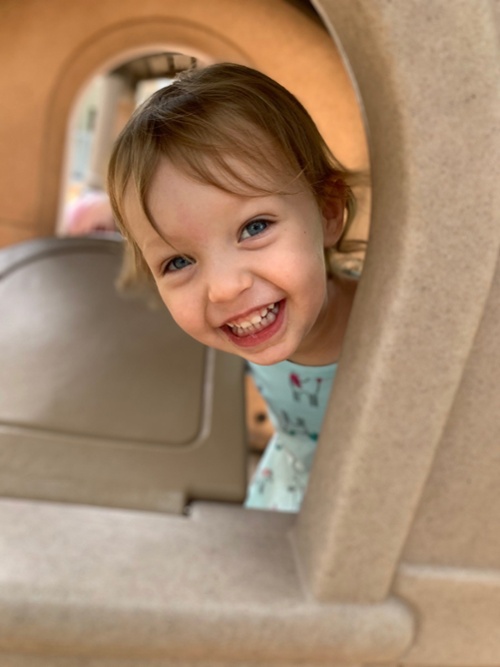 Language, Communication and Literacy: Building strong listening and speaking skills, phonological awareness and sentence structure, and a rich vocabulary, form the basis for emergent reading and writing.
Reading Readiness: Activities are included to develop letter recognition, letter sounds, memory, left-right movement, syllables, rhyming, and story-telling.
Math Readiness: Counting both ordinal and cardinal numbers, classifying, sequencing and measurement, provide for a healthy math foundation.
Physical Development: Through the use of clay, scissors, beads, blocks, and other assorted materials children develop fine motor control necessary for emergent writing. Music time along with planned outdoor playground activities provides creative movement with songs and rhythm instruments. Gross Motor development is enhanced through running, jumping, catching, climbing, sliding, swinging, and balance activities.
Knowledge Development: Colors, shapes, days and months, and specific weekly units allow the child to learn about the world around them.
Social Development: Opportunities are provided to develop independence, sharing, self-expression, conflict resolution, group interaction, cooperation, and healthy self-help skills.
Call Us at 407-699-0040 For More Information