Nicole Greear - Director
I have been in the field of Early Childhood Education for 34 years.
My calling started when I was only 14 babysitting for multiple families, which in turn led me to working in my first preschool at 19 years old.
After having my own children, I opened a Christian Family Childcare for 13 years.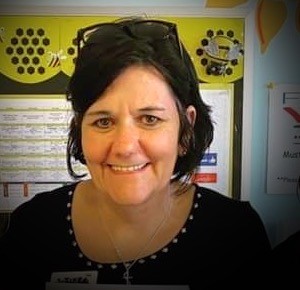 In 2007, the Lord called me to Florida to help my Father care for my stepmother, who was seriously ill. She passed 10 months later. I was then called to St. Mark Christian Day School and directed the school for 5 years.
I loved St. Mark's but was offered a position with the Early Learning Coalition as a provider services representative in the Daytona area. Shortly after, I relocated to the Orlando area after working for the corporate office of Kid City USA.
After a company restructure, I was praying for a small Christian preschool and the Lord lead me to the best one.
I have an A.S. Degree in Early Childhood Education, B.A. degree in Business, National Administers Credential and certified instructor to teach the National CDA.
I am happily married to Jim Greear. We are a blended family; he has 3 children and I have 2 children. Zack is 24 and Sabrina is 26, married to Tucker, who is a Youth Director in Palm Coast.
In my free time I love spending time with family, cats (5), and Disney.

Call Us at 407-699-0040 for More Information