Robin Brant - Director
40 years of early childhood education experience comes to New Covenant Preschool with Robin Brant. Her creativity has enabled her to develop preschools with unique curriculums.
In 2007, Robin developed GoPlay! Academy, in Altamonte Springs. At GoPlay! Robin was able to incorporate solutions to each specific student's needs with whimsy and imagination in a creative environment.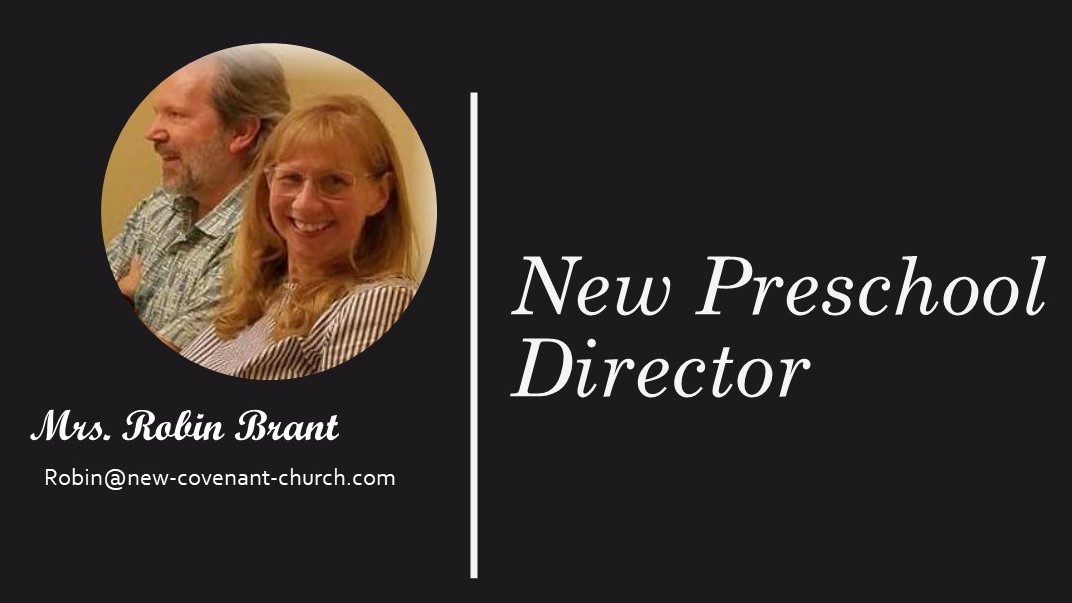 Robin brings a passion to all she does, from her early attempt to being the most professional cotton candy entrepreneur in her home state of Massachusetts, to her love of the Chosen, to her 40-year commitment to providing superior preschool training for our nation's most valuable resource.
Her experience has incorporated all types of ECE programs, private, corporate, government-funded, and even a parent cooperative and Church-affiliated. After a year hiatus from directing, the lord led Robin to New Covenant Preschool.
Here she can continue to create an environment that aligns with her beliefs and values.
Her positive attitude and enthusiasm for her profession has encouraged many whom she has mentored to seek a career in Early Childhood Education, but to Robin directing a Christian Preschool is a calling.
Robin, in short, (not a comment on her height) is a director, a teacher, and a believer.
Call Us at 407-699-0040 for More Information