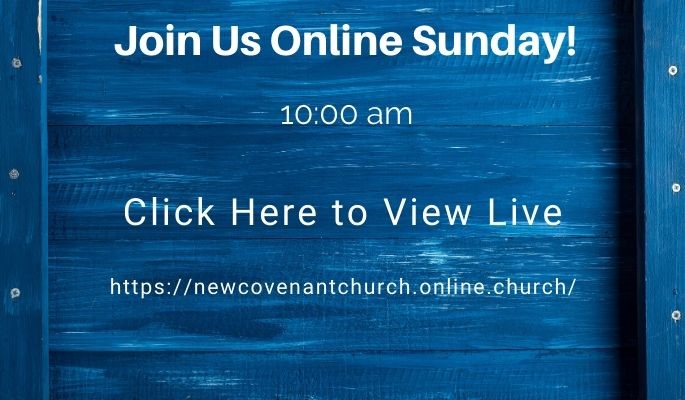 We love our community and our members, which is why we are temporarily moving all of our Sunday Worship services to one online live stream.
Every Sunday morning for the immediate future we will be live-streaming songs of praise, prayers, lessons from God's word, confession of our sins, the promise of absolution, and a profession of our common faith.
We will be starting the stream with a countdown at 9:30 AM on a platform that will allow you to chat with friends, request prayer, and stay connected to church staff and one another.
The service will begin at 10 AM.


To access the live stream or to watch previous services click the link below!

https://www.new-covenant-church.com/church-online