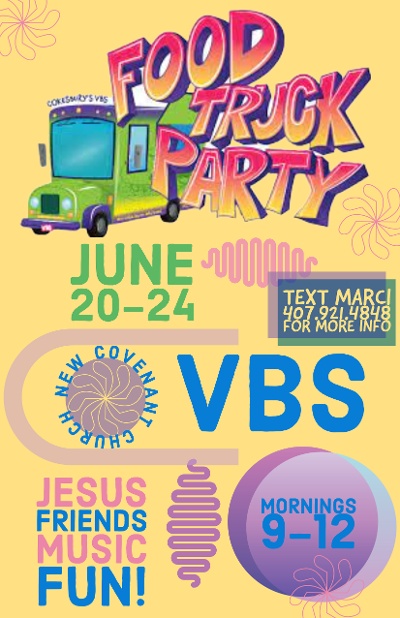 During this year's VBS program, children ages 3 through entering 6th grade will be "on a roll with God!"
Focusing on the blessing "God is great, God is good, let us thank Him for our food . . ." daily lessons will teach everyone about God's goodness and how to serve others.
Using Matthew 6:11; "Give us this day our daily bread," children are invited to pray as Jesus teaches. These words serve as a reminder that everything we have comes from God - and our daily needs are met by God.
Registration is FREE and classes are limited, so be sure to sign up today!