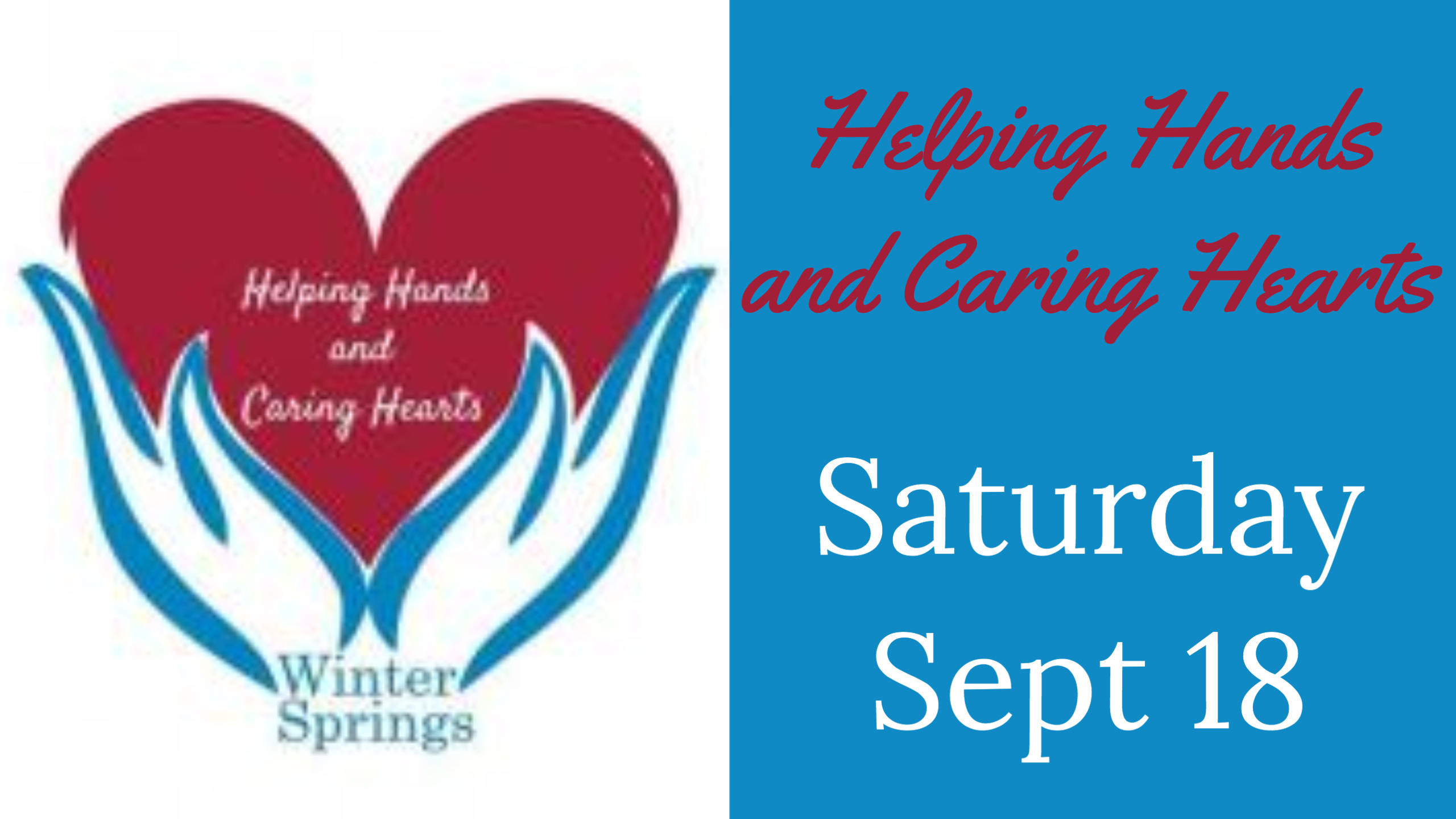 Helping Hands & Caring Hearts Day
Saturday, September18, 2021
7:30 am - 2:00 pm
Coming Together to Serve Our Community
Local churches and organizations are partnering with the City of Winter Springs to have a Helping Hands & Caring Hearts Day. The focus of this day is to serve our neighbors who need a bit of help with their homes.
This is a chance to demonstrate our love for our neighbors. The more volunteers, the bigger the impact on our community.
We will be doing yard work, debris removal, fence repair, and other minor property care.
All work will take place outside the home.
A volunteer shirt, grab-and-go breakfast, and lunch from Huey Magoo's will be provided.
Bring a water bottle & remember sunscreen.
Love Your Neighbor Change the World
"This is my command: Love one another the way I loved you. This is the very best way to love. Put your life on the line for your friends." John 15:12-13