Originally sent to parish via email 11-26-16.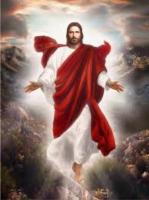 We begin Advent with the familiar Gospel of Matthew on the second coming of the Lord instead of his first coming which seems more logical for Advent. The point would be to highlight the importance of understanding both comings as mutual meaningful and fulfilling; this is a very strong, unbreakable relationship similar to the one we see between the Old and The New Testament.
Matthew, in comparison with the other gospels makes the second coming of the Lord an event that is exclusively known to God Himself; not even the son knows when, to make it even more appealing and highly dramatic. At the same time, Matthew could be understood as revealing to us when the son of God will return and most importantly how to own this mystery and be at peace with it. Three very important characteristics of this second coming all who wish to be successful stakeholders ought to master and live by: The first coming, the ever present coming and the second coming. The question would be why he came, why he is ever present and why he is coming again.
Gabriel+