This weekend a part of our church family heads out on a retreat weekend - our middle and high school students! We will be exploring the depths of Scripture together - from how the Bible was put together and the lenses that we bring to how we read the Bible, to looking at the big story of God that Scripture tells and where we find ourselves in it.
We need your specific prayers!
Below are the ways to be praying for us as we spend time together this weekend. There will no doubt be many stories to tell once we return, and we look forward to sharing them.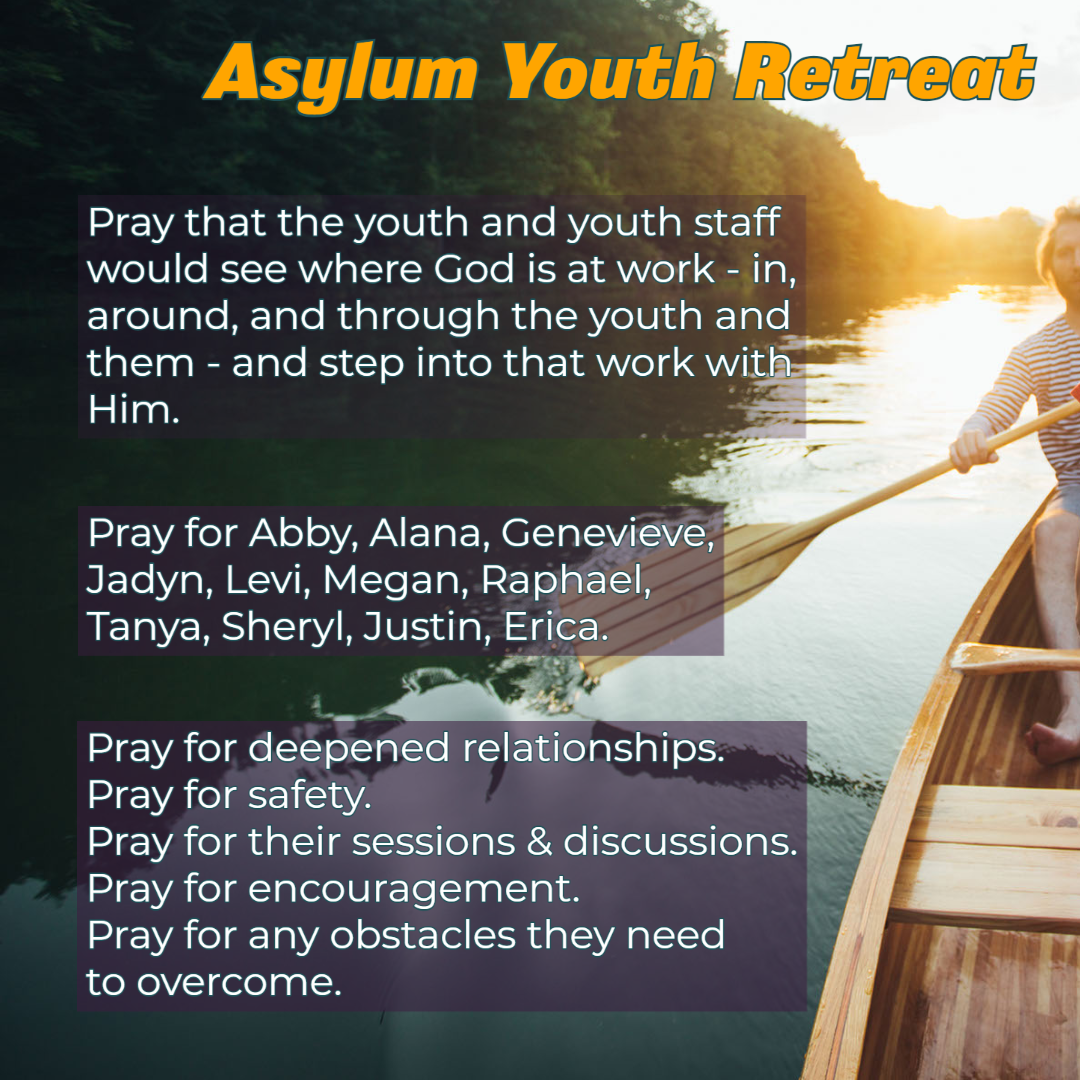 Peace,
Erica