Home is where the heart is.
Home away from home.
All Roads lead to home...or is that Rome?
These colloquialisms go on and on. At this stage in my life I often feel like this:
Home is where the noise is.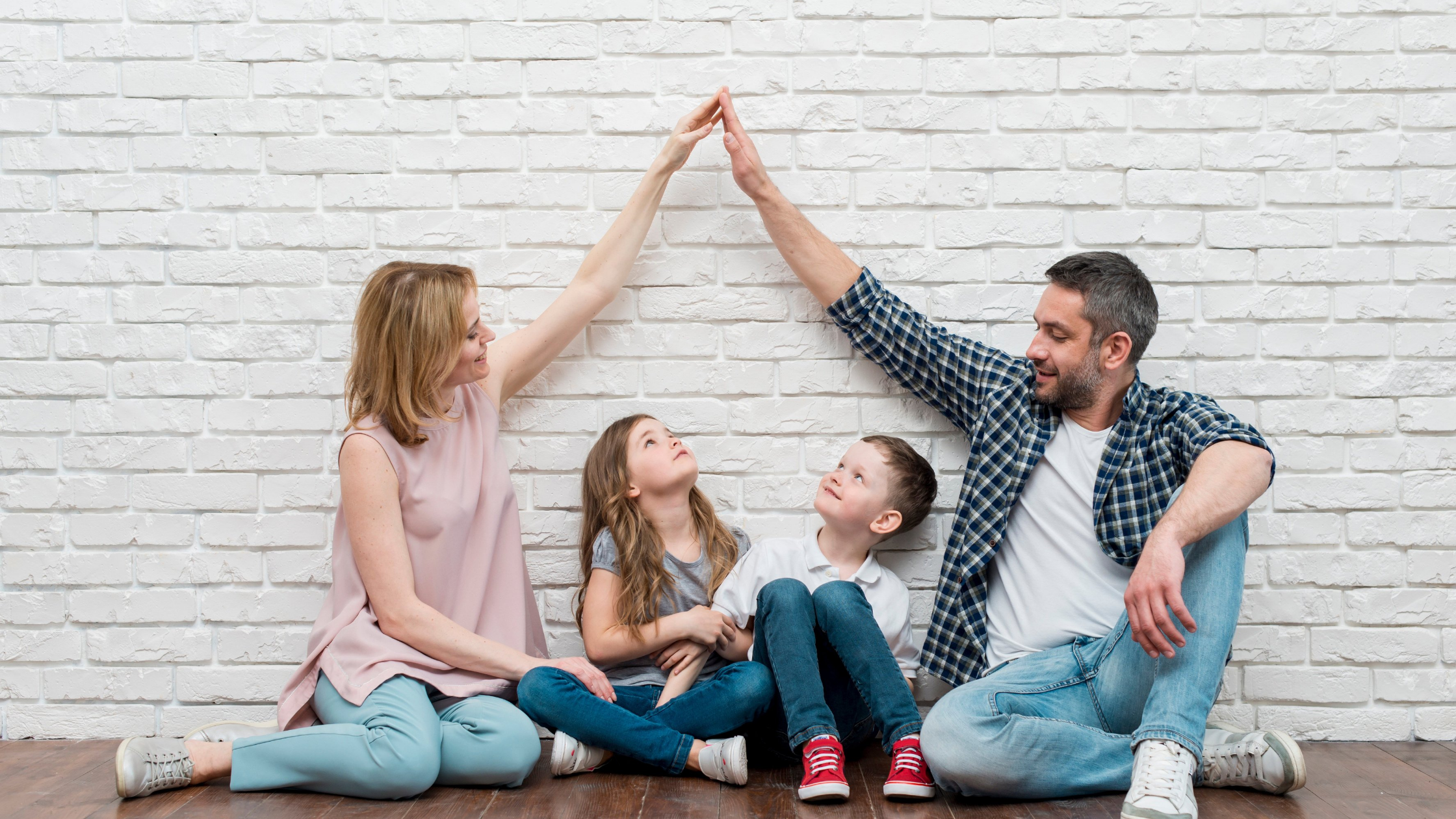 However, my home hasn't always been that way.
Address 1: My Newlywed Home
As a newlywed home was where there were endless possibilities. Fresh from art school I had different ideas of what home decor included. The local thrift shop in the university town we lived in had an endless supply to keep my creative cravings stocked and often our home was my canvas.
This home held boho dinners with an "intimate" group (it was a one-bedroom apt) and video games with the church youth group eating mountains of pizza.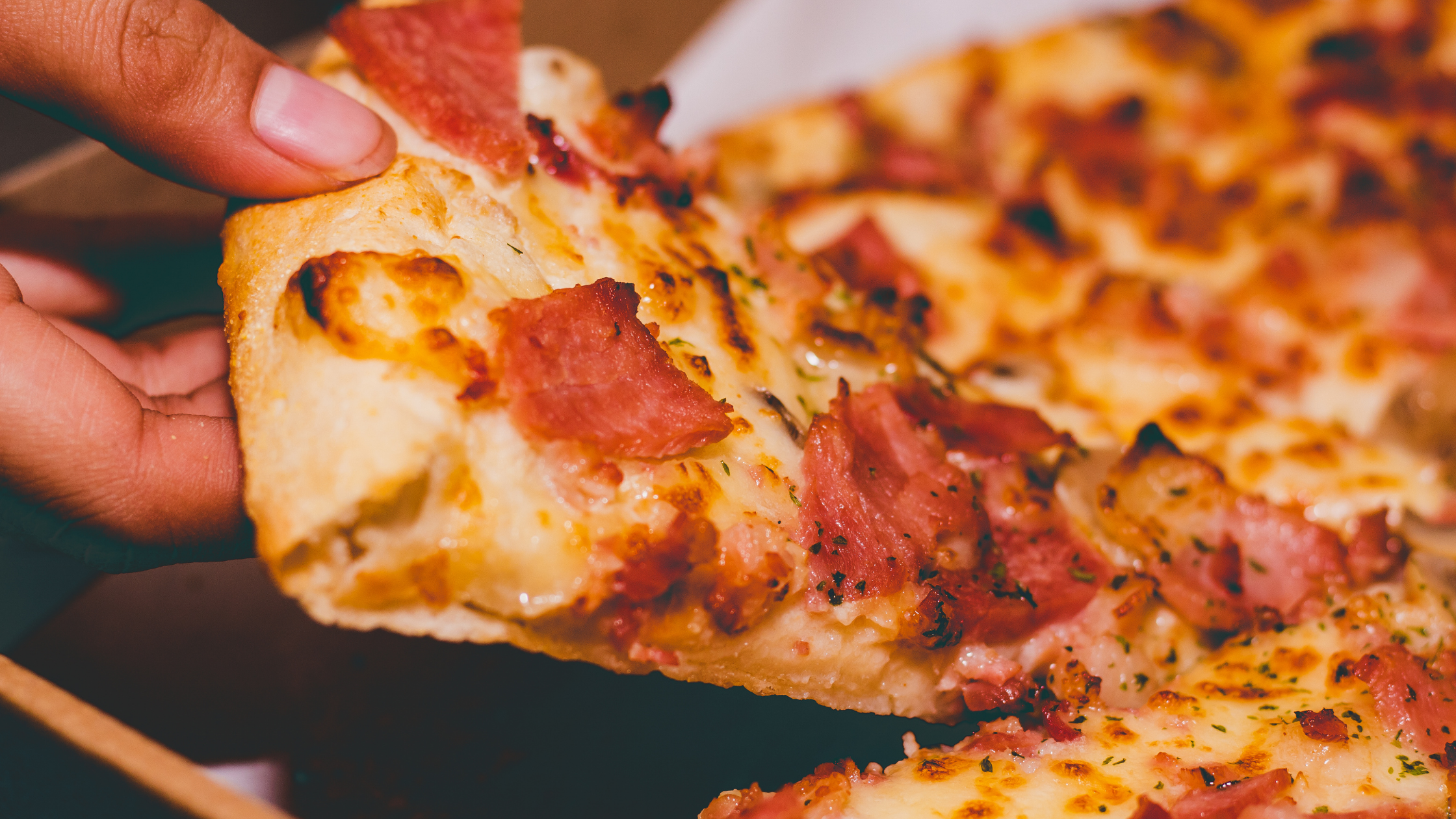 Address 2: Home of Young Professionals
As young professionals, we moved from an apartment to a duplex in the same university town. My idea of home began to grow.
We continued the creative streak, but included a place for study, a few books shelves for professional development, and the outside borders became flowering blossoms with a vegetable garden plot to the side. Our home began spilling out into the neighborhood.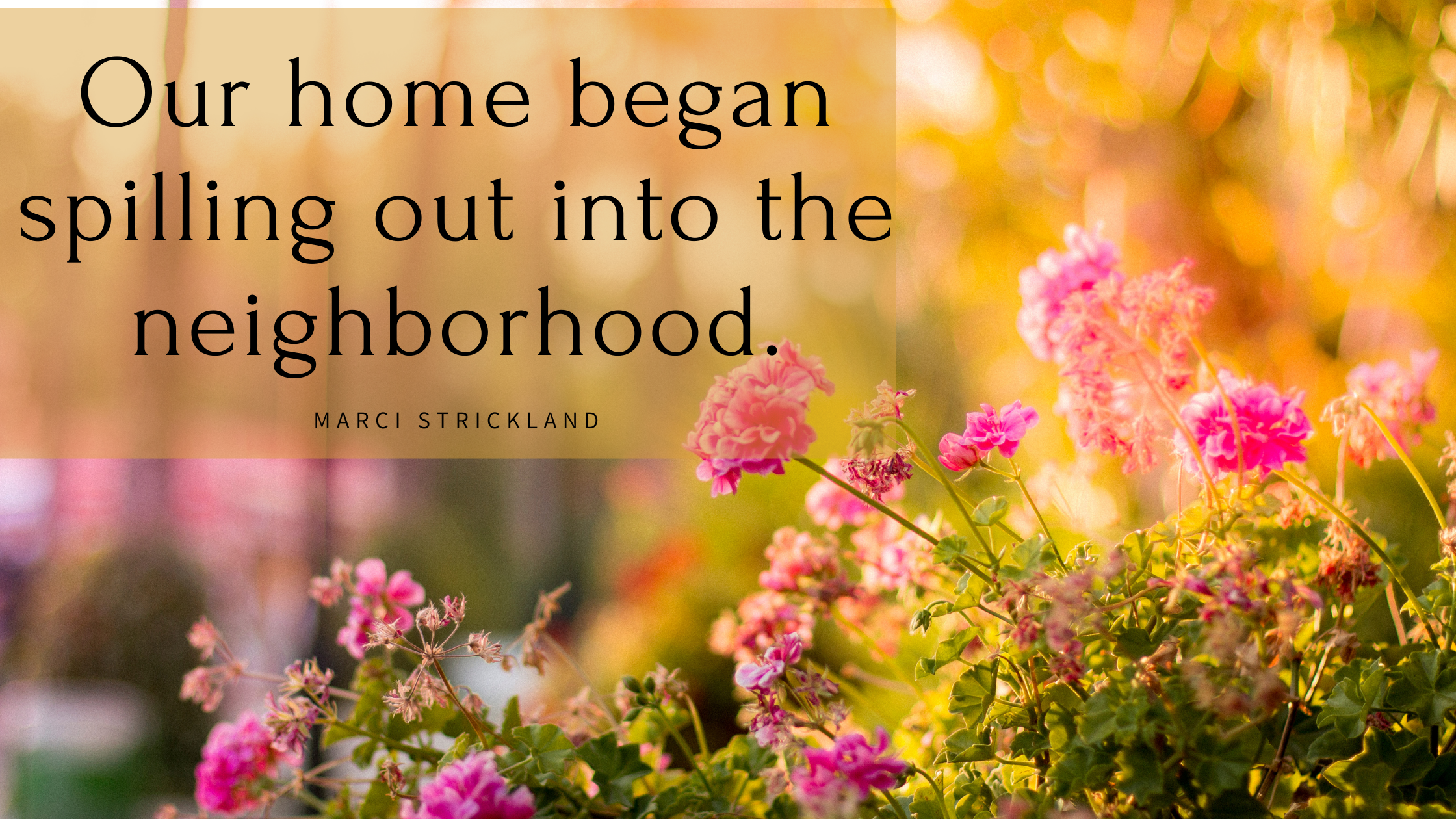 This home was a busy hub with 20-30 somethings always coming and going, parties for every occasion we could think of, Bible studies into the wee hours of the morning, and a bunny on the screened-in porch who greeted every visitor with a lick on the shin.
Addresses 3 & 4: Transitional Homes
Then the time came for a larger move, moving to Florida. I cried as we pulled all we owned in the world from this home, which had come to be a paradise for us, in search of a new home, a quest. Questions about what it would be like, who would become part of it, how long might it last, filled my mind.
Two apartments filled with too much stuff, a tiny table for two, a few creative embellishments, and the laughter and tears of many friends. These were transitional homes. We knew these were short-term homes–always feeling like a place to rest, but not to settle.
Address 5: The Rental Home
Then our son Atticus came.
Home took on a completely different meaning. Safety, education, rest, love, care, nourishment, joy, and most of all a place for two becomes a place for three. A rental home.
This home was full of crayons, paint, books, books, books, a tiny bathtub and potty, trains, trains, trains, fingerprints, chewed furniture, and Cheerios on the kitchen floor. Le leche meetings, Sunday School committee gatherings, new moms night out.
Three becomes four and Emeline brings smiles galore, sweet coos, little toy people, bunnies, and eventually fists full of flowers picked from any plant she could find. Preschool co-op moves into our living room, art classes move onto the screened-in porch, and evenings become a quiet space for bedtime stories and ambient music with singing whales.
Four becomes five and Sam, comes bounding in determined to be part of the crew. Moving faster, further, and with more determination than either of his siblings to make his mark, place his input, see what's happening, and eventually make everyone laugh (guffaw) at his hilarious stories and jokes.
This home is a juggling act, full of meals, toys, books, books, books, laundry, trains, bunnies, and Chewbaccas by the dozens. Birthday parties, school celebrations, evening Bible study comes back, Trick-or-Treating partners, Christmas caroling buddies, play dates with an endless line of 4- through 10-year-olds always around now.
Our Home During Covid
Home becomes a place of isolation, safety, family germs. All of those quiet evenings with family suppers always on time (there is nowhere else to be) and raucous evening board games; quarantine……not always so terrible.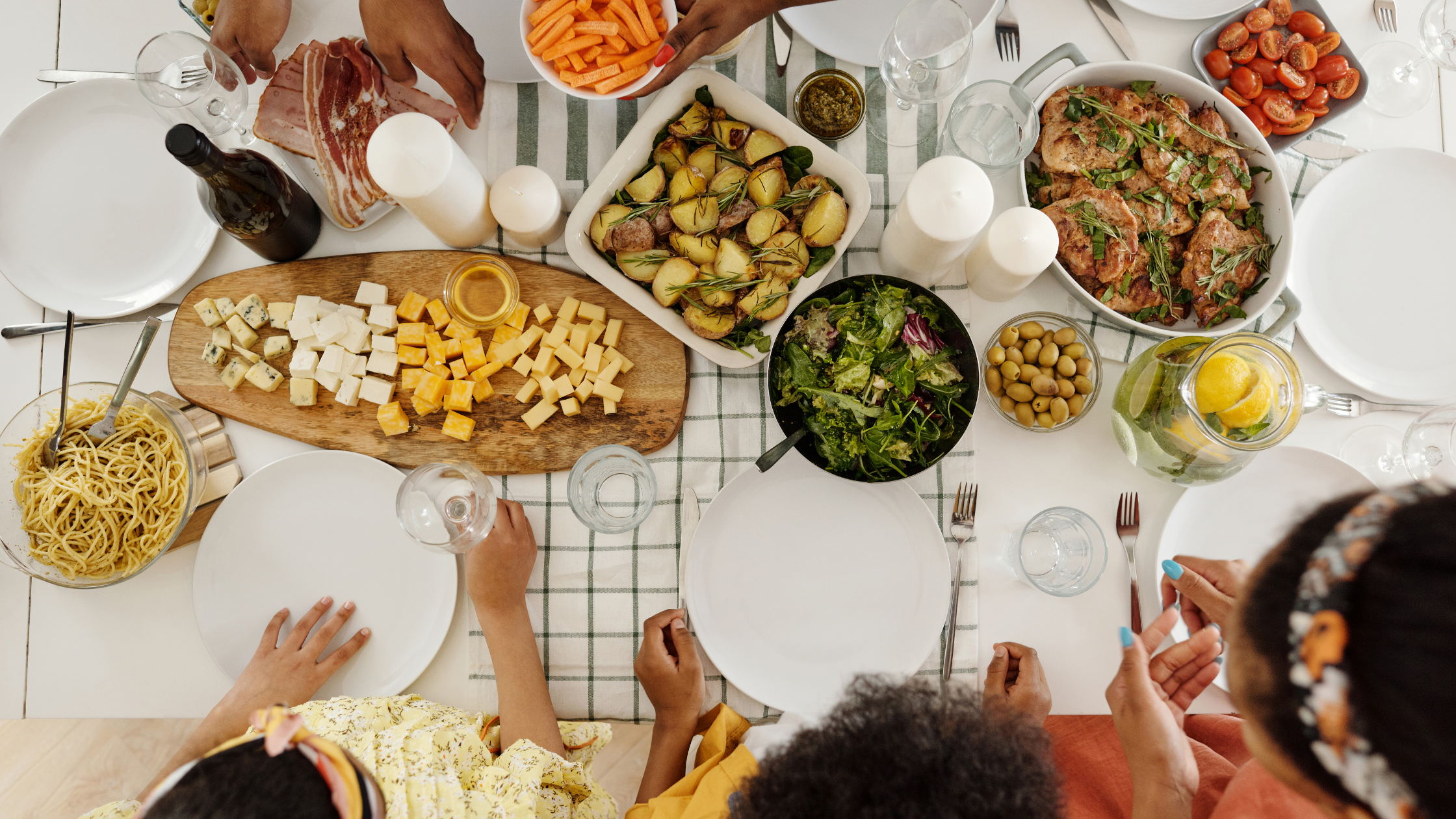 Address 6: A Place to Settle
Our time to find a place to settle, our home.
We are still getting used to this new home. Our favorite saying for the first three months was "It's our house, but not our home yet."
We are still finding our nooks. Still learning the best quiet corner to read in. Still getting used to walking in a different neighborhood. We are still seeing new shadows on the walls as the seasons change.
But we discovered something very important: Home is where we are, where we are together.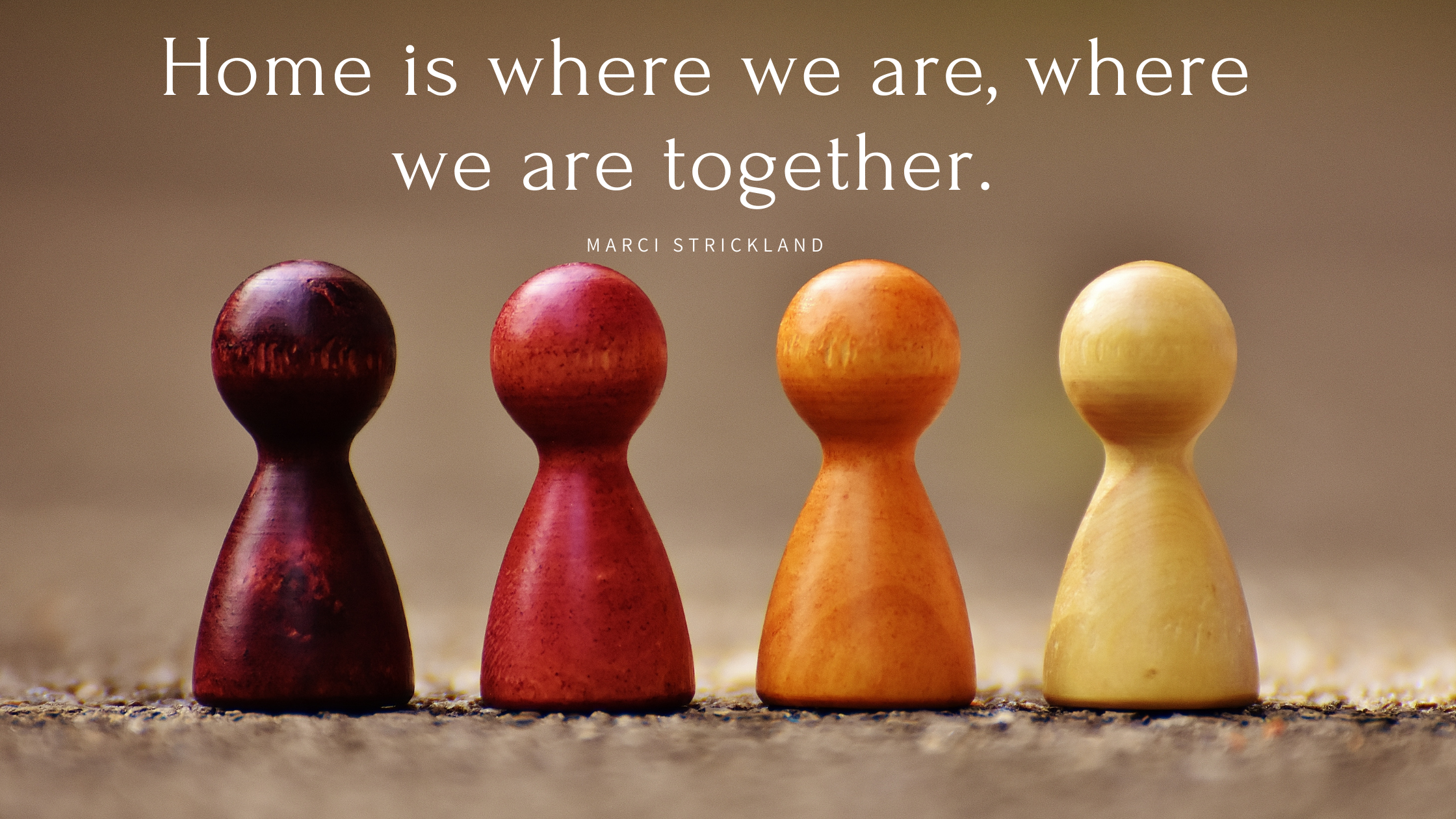 We've noticed home has a lot to do with not just our walls or decor, but the community we are in. Family and friends, those we invite in, the stories we share, the laughter we enjoy, the tears we cry, these are what create our home and that creation changes as our lives change.
Home Welcomes Community
Whatever stage we are moving through there is a community moving through it with us.
A community that has been there and is on the other side, wiser and braver.
A community who has that stage to look forward to, gleaning any piece of advice they can hold onto, to make the road a little easier.
A community walking on the path beside us, encouraging us that they feel the struggle too.
Our homes are doors to invite these communities to blend together. (As Barb referenced in this article.)
Our living rooms are the watering holes of old, a place to share, encourage, find information, give a hug, listen with an open heart, or say a prayer together that peace will come as we trust our Savior walking together on this path of temporary homes to our eternal home.
Your home is what you make of it, it changes as you change, reflects as you grow, and offers a space for you to become who you were created to be.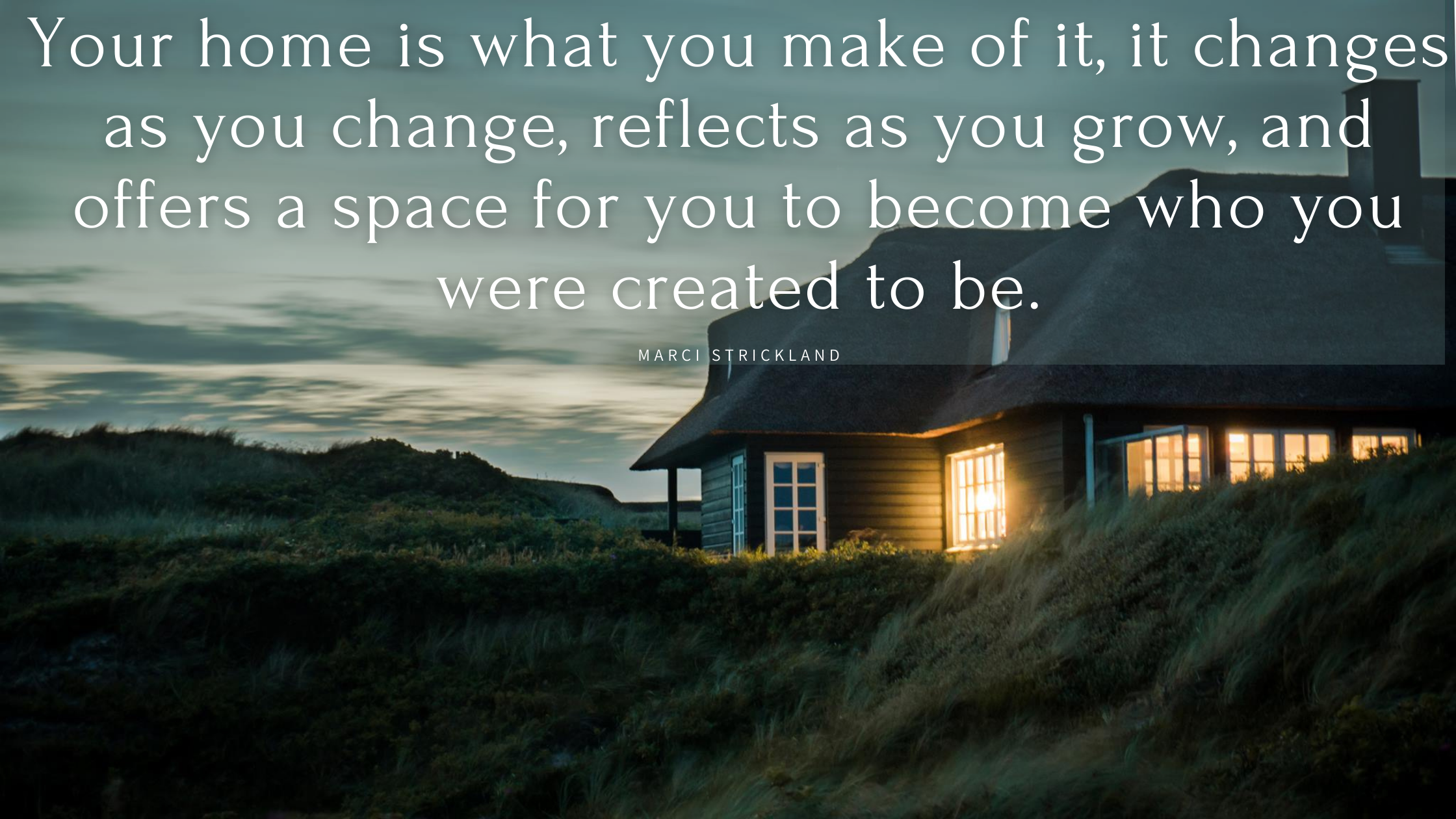 Just four letters, but endless possibilities: home.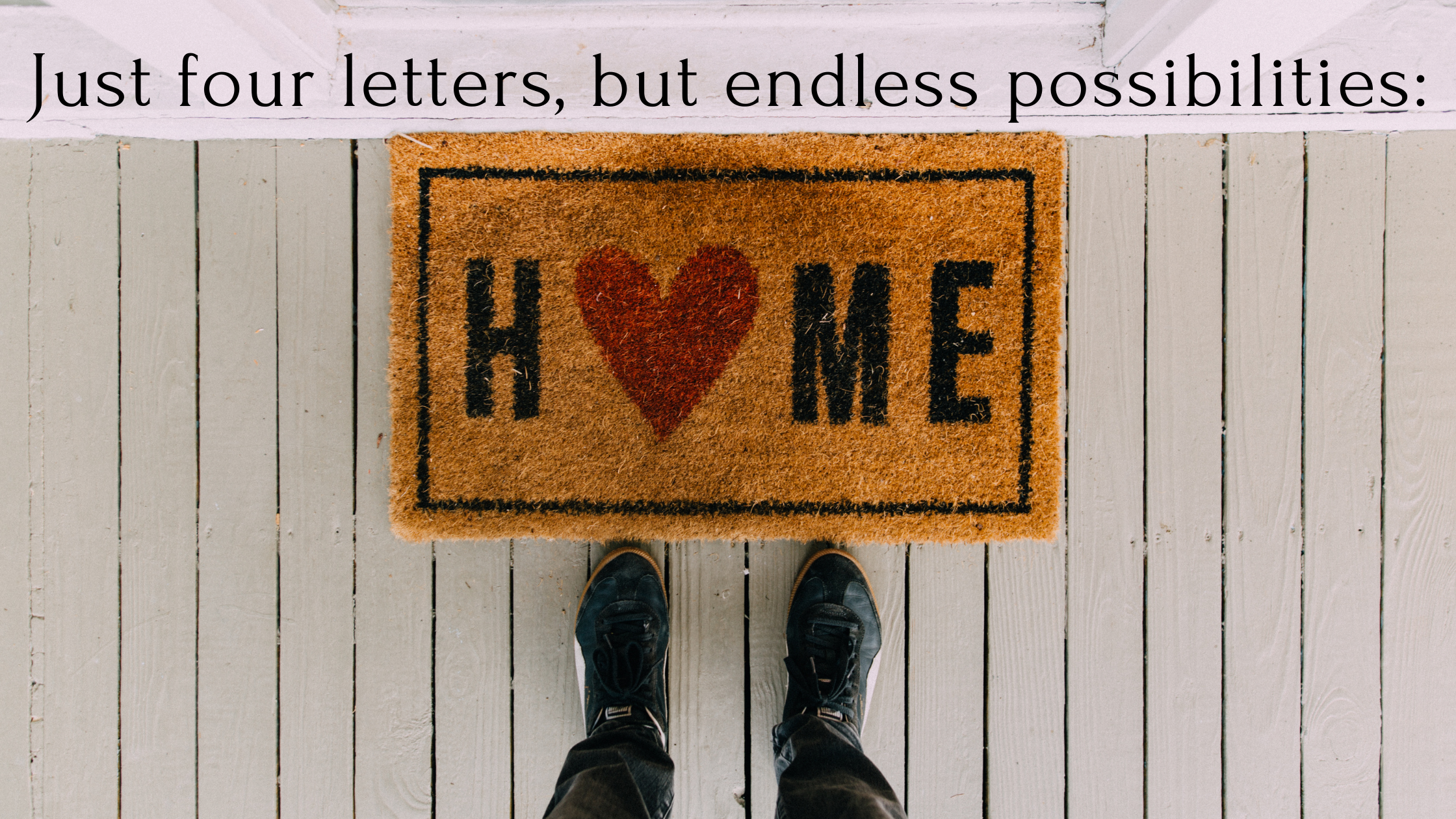 What are some meaningful addresses from your life? Let me know in the comments below!
Are you looking for a community to walk on the path beside you? Reach out to us. Or join us for a service, in person or online. You can find our service times here.
You May Also Like: