Who said that? Full disclosure: I did.
Is that even allowed? Before you decide one way or the other, ask yourself this: Do you like Lent?
A Conversation About Lent
Let me give you some context for my comment.
It was the day before Lent, March 1, and that morning my family and I were discussing the upcoming Big Fat Tuesday Picnic at the Park. Pancakes, Huey Magoo's Chicken strips, and outdoor games? Yes, please.
I loaded my glass in the dishwasher. "It feels like a last hurrah of fun before we are plunged into Lent. I don't like Lent. I dread it every year."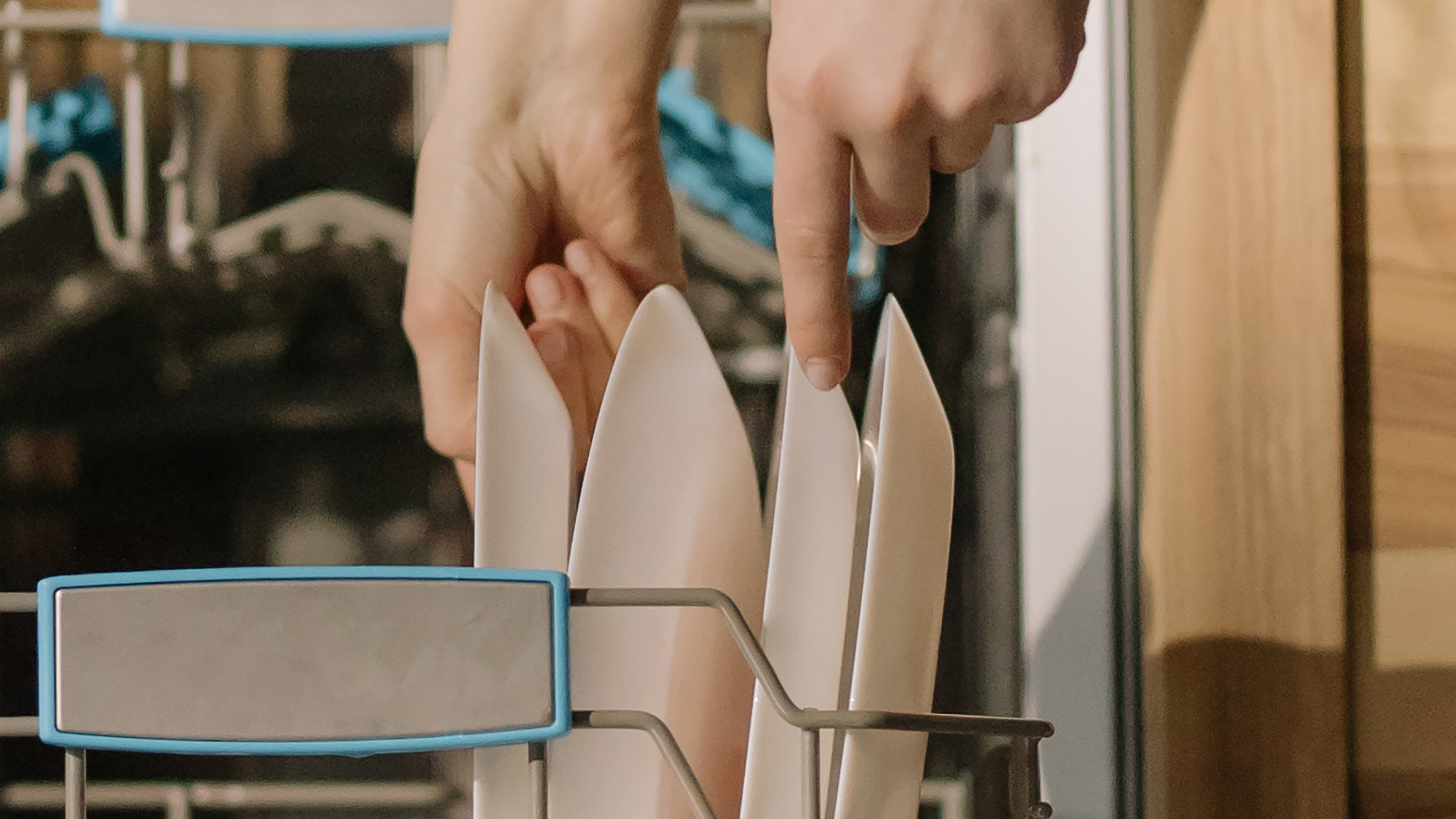 My daughter immediately jumped in. "You don't like Lent? How can you say that? It's one of the church seasons! I think it is beautiful in its own way."
I wondered if I had come out too strongly. "I like other church seasons. I love Easter, Pentecost, and Christmas. It's just that Lent is such a downer. It's all about penitence and preparation."
"I still don't think you should say you don't like it," Abby insisted.
Then my husband Peter chimed in, "I'm guessing Jesus didn't much like the first Lent. After all, he was in the desert being tempted. That couldn't have been much fun."
Lent Is Not My Season
Have you ever taken a quiz like "Which personality type are you?" or "Which Hogwarts house would you be in?" or "What's your number on the Enneagram?" Yes, I know those are vastly different quizzes, some serious and some not at all, but the point is, we are all very different types of people. I think the science bears that out.
If you have ever met me, you probably can guess this: I am an upbeat person. I wear colorful clothes and shoes. I laugh and smile a lot. I refuse to watch scary movies (and even avoid sad ones), choosing funny or romantic movies instead. I select books carefully and generally gravitate toward happy endings or at least redemptive stories.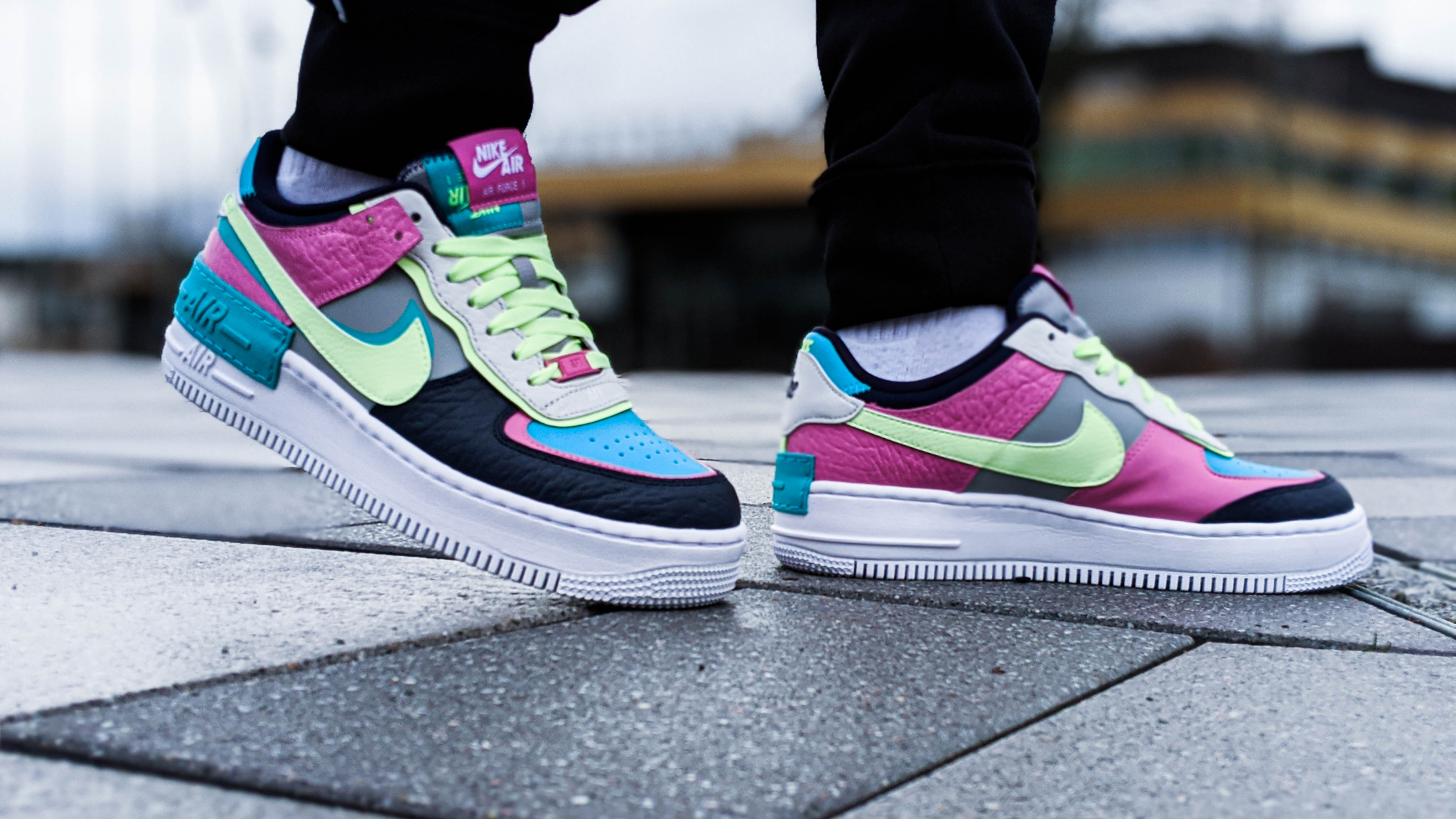 It's not that I am superficial or lack a serious side, it's just that I prefer not to dwell on the difficult because there is enough of that in my way already. I listen to the news, I live in the world, and I have had my own share of struggles.
If there were a quiz entitled, "What Church Season Are You?" (can you imagine?), mine would not be Lent. It just wouldn't. I am not quiet by nature–I am an extrovert. I am not introspective by nature–I am more of a doer and a quick decision-maker.
When I HAVE Been in the Mood for Lent
My favorite songs of worship are all the "happy-clappy songs." I love the quick tempos, the power chords, and the upbeat praise.
But that has not always been true.
I can think of times in my life when it was a struggle to go to church because I dreaded interacting with people. I didn't have the energy to smile and tell everyone that I was fine when I actually wasn't.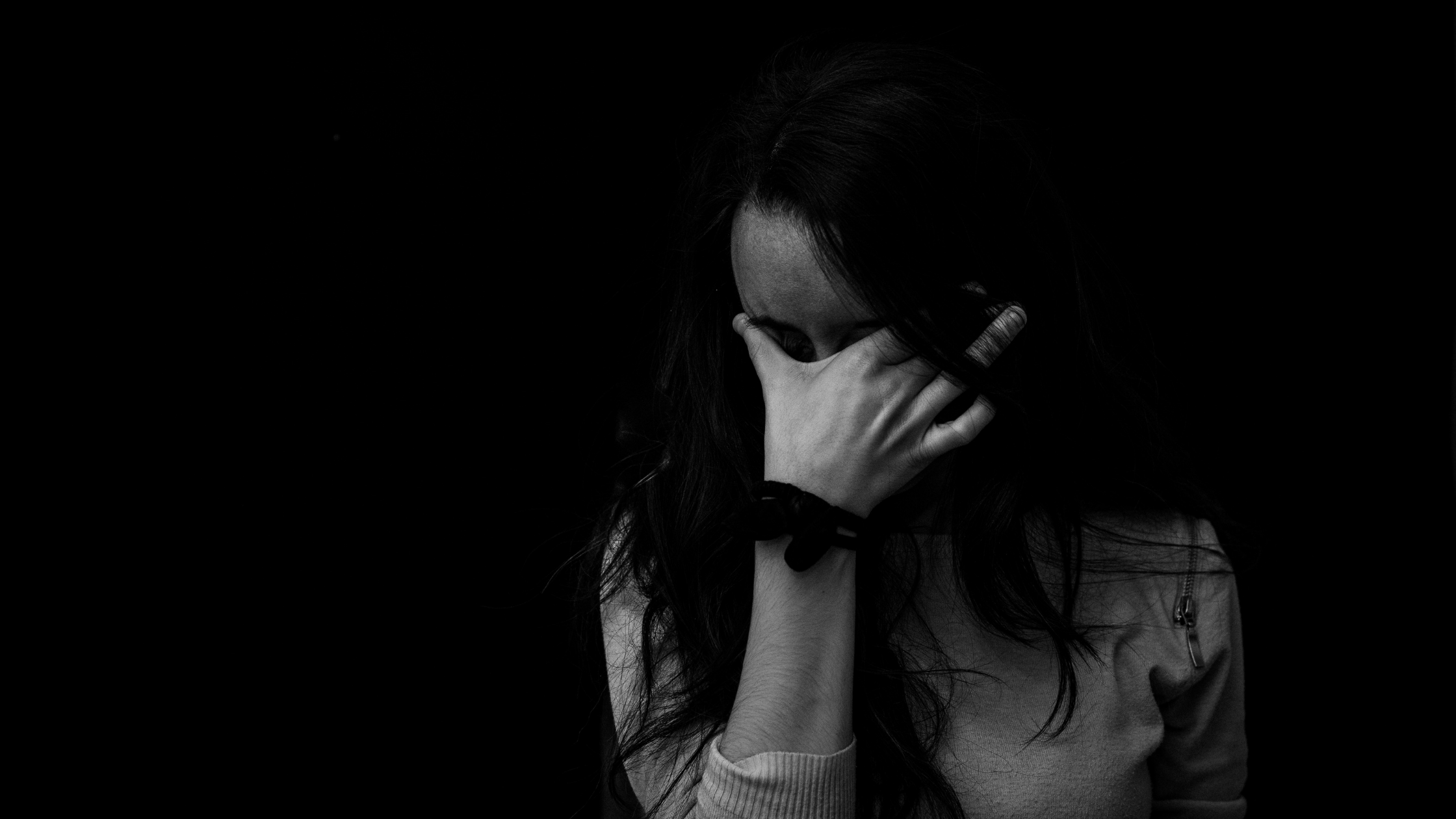 I remember waiting to get pregnant, not filled with faith but filled with grief and anger and blame. I remember trying to sing songs of praise but finding the words wouldn't rise from my lips.
Do you know these lyrics?
"Every blessing you pour out I'll turn back to praise. When the darkness closes in, Lord, still I will say 'Blessed be the name of the Lord.'"
I couldn't sing them. I just couldn't. I couldn't mean them, and so they would not tumble out of my mouth.
I just stood there and listened to everyone else.
In that time of my life, Lent would have been welcome.
The Beauty of Winter
I also don't like winter. I do live in Florida after all. As a chronically cold person, I prefer the warmth, even the heat. I would much rather sweat than shiver.
When we lived in Virginia, I dreaded every January and February. December was also cold, but you had Christmas to console you. January and February were simply frigid and bleak.
I remember complaining to someone about that. He said, "But I love winter! It has a beauty all its own. I love the stark branches of the trees, twisted and bowed."
He had eyes to see its beauty, but I did not.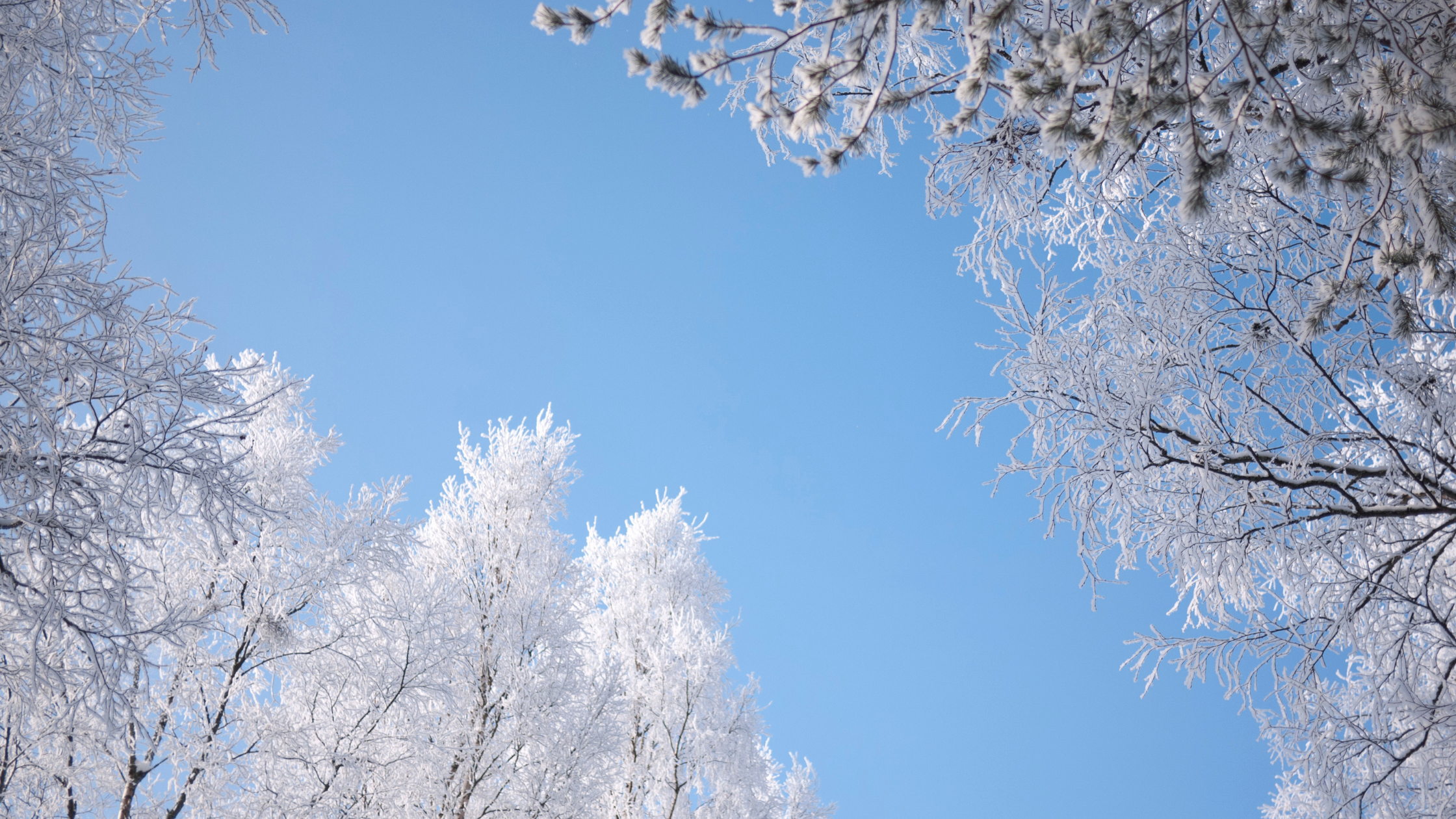 The Beauty of Lent
My daughter insisted that morning that Lent has its own beauty. I can believe that, just as I believe that man saw the beauty in winter.
How can I see it?
This Lent we are on a journey to Easter. And I do wish we could just skip ahead to the pastels and Alleluias, but maybe Easter would be less without Lent.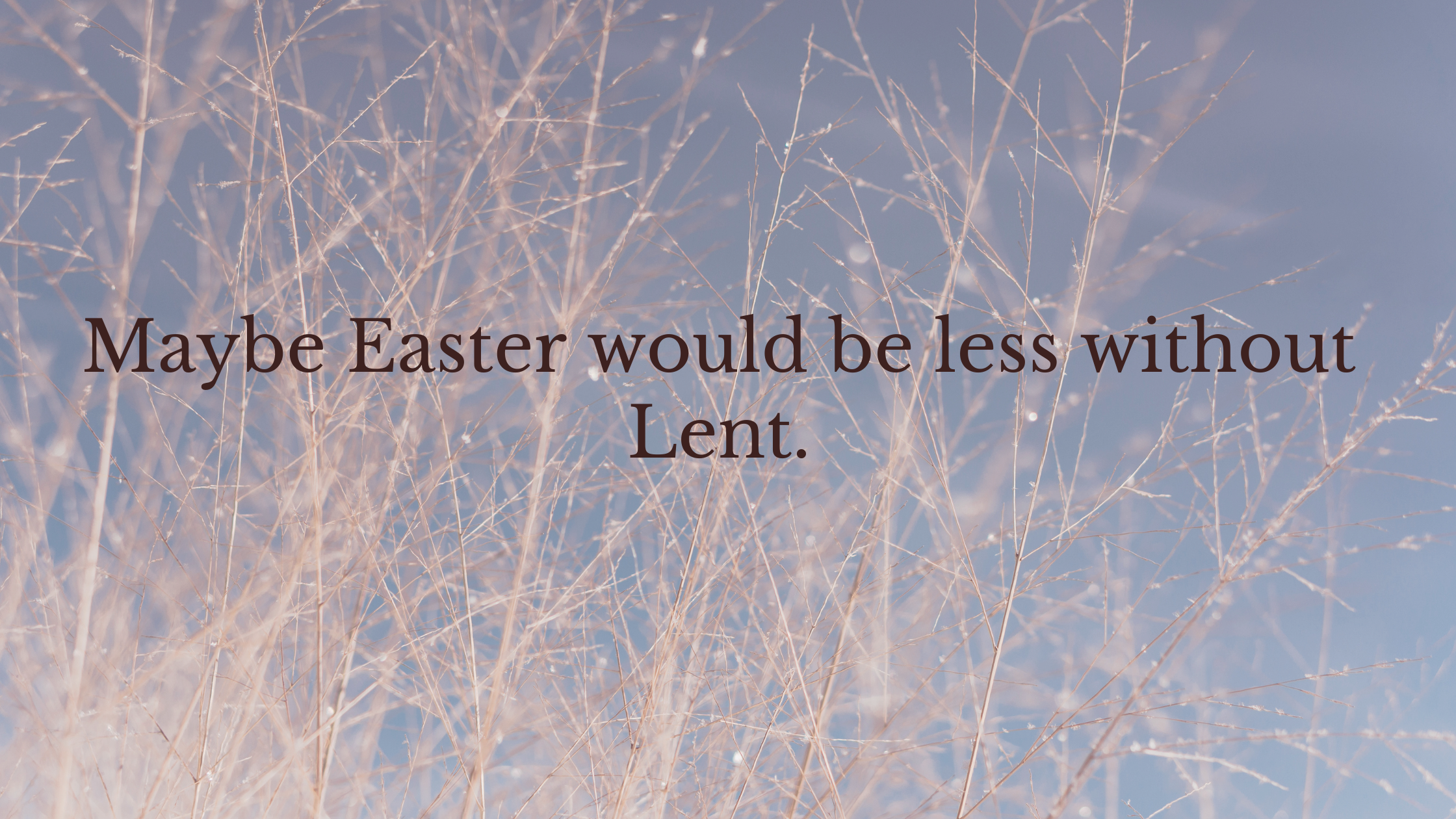 Maybe something happens on the journey. Maybe it happens in the quiet, in the pressing, in the preparing, and in the penitence.
I don't have to like what God is doing for him to do it. Like Jesus, I do recognize that God can accomplish his purposes in difficulty. Jesus' time in the desert prepared him to launch into his ministry.
What is God preparing me for this Lent?
What is he preparing you for?
Maybe it is for something new birthed out of a difficult season. Maybe like those stark branches, you need this time of winter before new growth can bud.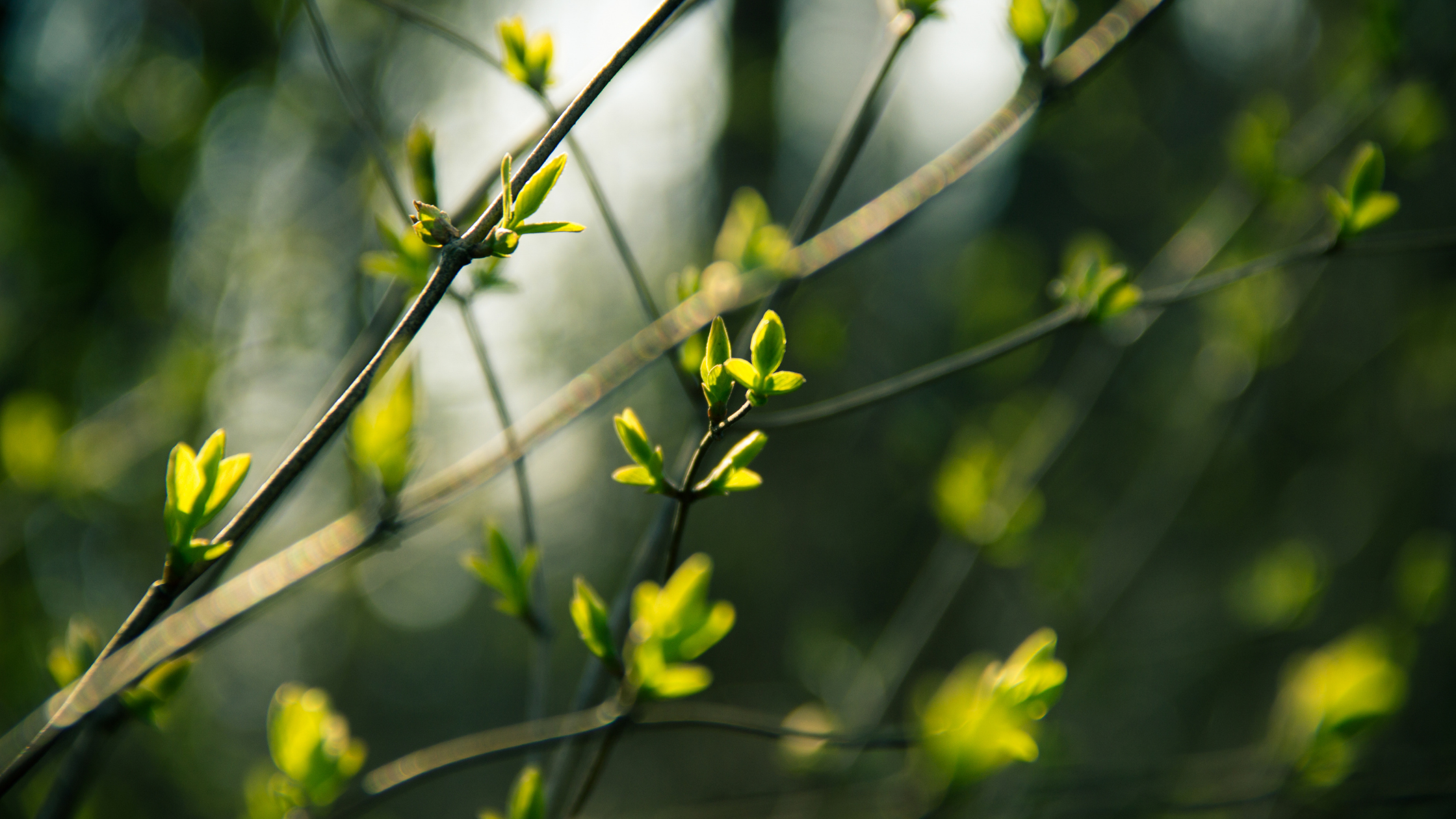 Here is my prayer:
"God, I am walking through Lent, not rushing, in faith that you will do something in me that I cannot anticipate. Help me to wait and to trust that as long as I am with you, I am right where I need to be–in every season."
Even Lent.
What are your thoughts about Lent? Can you relate? Or are you already a "lover of winter and all things quiet and spare"? Let me know in the comments below.
Do you want to journey through Lent with us? Check out the first sermon in the Lent: Journey Through Easter series. Never miss an episode by subscribing to our podcast channel.
You May Also Like: