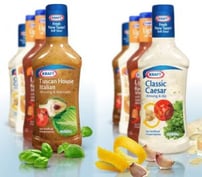 The average grocery store offers over 300 different kinds of salad dressing. I am assuming the Publix at Tuskawilla Road is average, because that is the number I came up with when I counted them this week. I was slightly distracted by a person who was lost in their choices, but I didn't lose count.
This does not include the additional vinegars, oils, marinades, spiced ketchups and bacon bits. When those are thrown in, even the 20 feet of aisle devoted to salad dressing begins to seem small.
Growing up, there were 2 (and only 2) bottles of salad dressing. Sacrosanct and side-by-side in the door of the refrigerator.
Thousand Island and Ranch. Exotic or Domestic. Mayonnaise for special occasions.
Things have changed. The aisle of the Publix can be a little overwhelming. Just ask the man who staggered to the checkout with a bowed head, feeling defeated by his selection.
On Sunday we will hear what happened while our apostle Paul was waiting for his companions to arrive in the city of Athens. He arrived a few days earlier than they, and noticed something about the city. What he noticed moved him to action. He changed his plans, he increased his workload, and he started conversations with strangers. He encountered, in the words of one commentator, a "veritable forest of idols."
Paul faced in that ancient city a question that disciples of Jesus face more and more frequently today.
Is the good news of Jesus good news for people who do not already know the Bible? Is the good news of Jesus understandable for people who haven't grown up with the same music, books, television shows, Sunday school, salad dressing that we have. Can singular faith in the Risen Jesus find a spot in our world, our community, our lives when life offers us over 300 options for our lettuce?
Paul was even more convinced of the answer than he was troubled by the problem.
We can be as well. Come this Sunday and we will return to Square One.
Also, take this opportunity to watch this video about Alpha, a simple introduction to the Christian faith. http://www.youtube.com/watch?v=ThVwkvbSmc0#t=43
It is not too late to sign up. We begin June 1st with breakfast, a short video presentation and small group discussion. Come to be refreshed on the basics of our faith, hear ways to share those truths with others, and invite a friend to join you. You will still be able to makeit to 10:00am service.
How many types of salad dressing do you have in your refrigerator door? You can email me your number (and their names) at Christopher@new-covenant-church.com
See you Sunday,
Christopher+
Friday Epistle for May 23, 2014