December 23, 2016
Christmas blessings to you all!
Sometimes we manage to catch a glimpse of the presence of our Lord. We just know it because what we are seeing is going directly to our hearts. I sometimes think this is His grace letting us see what He sees.
That sounds presumptuous but perhaps not when we think of how our God loves to share. When this happens to me, the ambiance of the moment is one of hope, and hope is the air I breathe for sometime after.
The short video I have included here, HE CAME DOWN, was like that for me. It's the story of our Lord's birth as told by some Down-syndrome children. It's between 3 and 4 minutes long and the mother's comments are truly stunning.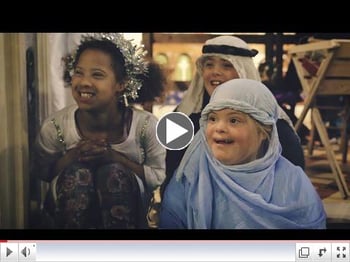 He Came Down
The other video, a slide show really, is the story told by our parish family from last Sunday. This, too, will touch your heart.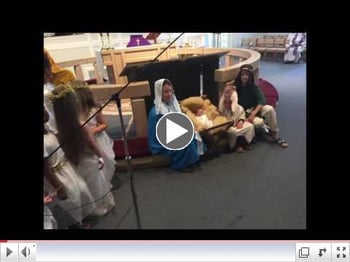 2016 Children's Christmas Pageant
Last I have attached some vignettes from you all on mature fruit and what His presence means and does to and for us, as a response to last week's sermon and the request for "mature fruit."
Thank you for sharing,

PS As it happens I read this in my morning Bible Study.
"We steward the only message on planet earth that can give people what their hearts need most, which is hope.
Hope that sins can be forgiven.
Hope that prayers can be answered.
Hope that doors of opportunity, that seemed locked, can be opened.
Hope that broken relationships can be reconciled.
Hope that diseased bodies can be healed.
Hope that damaged trust can be restored.
Hope that dead churches can be resurrected...
Of all people, we must claim that hope and live in it and radiate it to others.
And we must proclaim that message of hope to everyone God gives us the opportunity to influence."