"When Christ calls a man, he bids him come and die." Dietrich Bonhoeffer, from The Cost of Discipleship.
What if that is not bad news, but in fact really good news? What if our soul's destiny depends on it?
"If anyone would come after me, he must deny himself and take up his cross and follow me. For whoever wants to save his life will lose it, but whoever loses his life for me and for the gospel will save it.What good is it for a man to gain the whole world, yet forfeit his soul?Or what can a man give in exchange for his soul?"
Joel Marcus in his commentary on the gospel passage for Sunday provocatively asks,
"But why should one accept the dreadful burden of the cross? Why should one want to follow Jesus, (cf.8:34b) if discipleship means entry into a living death?"
This week I began reading a book my sister has been asking me to read, Imagine Heaven, by John Burke, Pastor of Gateway Church in Austin, TX. I have found it, well, enticing. Here are some of my highlighted clips.
John Burke's main motive in writing this book is - "to help you imagine heaven so you will see how wise it is to live for it, plan for it, and make sure you're prepared for a safe arrival some day."
One NDE (Near Death Experience) person related an encounter with Jesus where Jesus asked him what he had done with his life? When he asked how was I to know what to do with my life, Jesus said, "I told you by the life I lived. I told you by the death I died. And, if you keep your eyes on me you will see more."
Later the same person says, "How we spend our time on earth, the kind of relationships we build, is vastly, infinitely more important than we can know."
"I've become convinced that God loves each of us like no other, and that most people are just like I was - they just don't realize how great life with God can be: starting in this life, but even more so in the life to come."
"How you think about heaven affects everything in life - how you prioritize love, how willing you are to sacrifice for the long-term, how you view suffering, what you fear or don't fear. I'm convinced we can't even begin - but we should try - to picture how magnificent, how spectacular, how much fun heaven will be - how much of what we love about this life and more awaits us in eternity."
"What if we became people who have a vision for the ultimate life to come? What if it's true that this life is merely a tiny taste on the tip of our tongues of the feast of life yet to come? What if heaven is going to be better than your wildest dreams? And what if how you live really does matter for the life to come question?"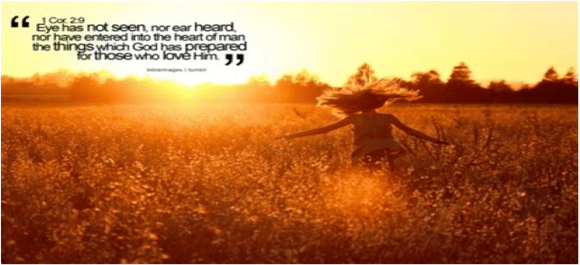 Joel Marcus responds to his question:
"... against the disturbing and counterintuitive exhortation in 8:34 to embrace death, he now sets the assertion, emphasized by repetition, that those who suffer death "for me and the good news" will paradoxically find life (8:35)."
So, what if?
What if Jesus' invitation to come to him, really is filled with far more than we imagine?
Drawing near in worship, in serving, through the spiritual disciplines, through dying.
What if this is where we gather the talents for the day of our arrival?
What if we could see this? Just a glimpse of His Kingdom come on earth as it is in Heaven? And then live into it.
Sunday I plan to say a word about spiritual blindness.
Come and see.