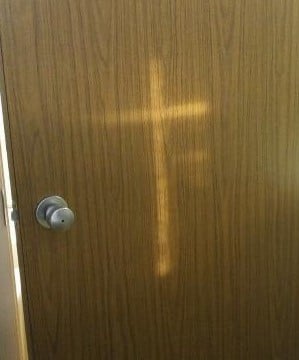 Dr. Bob Tuttle was one of my favorite professors from seminary because, in my experience with him, he lived out what he preached. My first encounter with him, before ever having him as a professor in class, was when he grabbed me by the arm and dragged me to the other side of the hallway so we could pray. "Your classmate needs us to pray over him." He not only believed in the power of the Holy Spirit, he reveled in it. He believed in the supernatural power of God.
He stretched my openness to God and my openness to the Holy Spirit by sharing his experiences. Though I may not have originally thought some things possible before, his belief in them, combined with his Christian witness, left me open to God being more.
In our own power, it is difficult, if not impossible, to teach an openness to the unlimited power of God to someone who has never experienced it. Books help energize our imaginations, and our experiences help us visualize the lessons that the Bible is trying to teach, but real transformation takes place day to day as we attempt to live out what we claim to be true. Life has a way of bringing us face-to-face with the questions that we try to avoid.
Don't believe me? Just look at the past two weeks. We have been discussing our mortality in the class between the services, and I was wondering how to engage the younger generations in a discussion that should include them.
Then this past Monday came. Leslie Treat, daughter of Joy Lockwood and a long-time beloved teacher in New Covenant's preschool, had had a lovely weekend with her family. In the early hours of Monday morning, her husband Michael awoke to Leslie's odd breath noises. Thinking she was having a bad dream, Michael attempted to rouse her, only to realize that it was he who was awakening to a bad dream when she remained unresponsive.
He immediately began to administer CPR, while dialing 9-1-1 on a speaker phone. For over thirty minutes paramedics, and then doctors and nurses in the emergency room, worked to revive Leslie. As they approached her family to say that there was nothing more that could be done, Leslie's heart began to beat again. For a brief moment, the family felt elation. The doctor, however, knew the prolonged absence of oxygen had taken a heavy toll on Leslie.
The story that follows shatters any preconceived notions of death that you may harbor. I have questioned God about why I often end up ministering at times of death. Leslie and her family taught me something. Physical death is a transition, a thin place, a divine appointment with God, where each of us is asked to choose life, both the person dying and the person left behind.
But I do not want to spoil Sunday's story.
If you see Joy on Sunday in church, please greet her with a hug but no questions. As her church family, let's surround her with love and comfort without query.
Then join me, as Joy and her family help us see just what Jesus means when He requires all but then gives us even more. See how even in the midst of tragedy, God can turn our pain into joy: a story that doesn't side-step reality, but shows us definitively that there is more.