Listen to these voices,


voices of the soul:
"Scars have the strange power to remind us that our past is real."
-- Cormac McCarthy, All the Pretty Horses
"The soul is healed by being with children."
"And I felt like my heart had been so thoroughly and irreparably broken that there could be no real joy again, that at best there might eventually be a little contentment. Everyone wanted me to get help and rejoin life, pick up the pieces and move on, and I tried to, I wanted to, but I just had to lie in the mud with my arms wrapped around myself, eyes closed, grieving, until I didn't have to anymore."
-- Anne Lamott, Operating Instructions: A Journal of My Son's First Year
"Begin to rejoice in the Lord and your bones will flourish like an herb, and your cheeks will glow with the bloom of health and freshness. Worry, fear, distrust all are poisonous! Joy is balm and healing, and if you will but rejoice, God will give power.
-- A. B. Simpson
"How sweet the name of Jesus sounds, in a believer's ear! It soothes his sorrows, heals his wounds, and drives away his fear.
-- John Newton
"This blessed Book brings such life and health and peace, and such an abundance that we should never be poor any more.
-- Smith Wigglesworth
Worship with us on Sunday, July 3rd at 8am or 10am and find out what common thread profoundly weaves through ancient Israel, a violin, a Swedish girl on a boat trip to America in the early 1900's, a wise old priest, a paralyzed hand and a homeless boy in Brazil and our collection of readings for the 7th Sunday after Pentecost.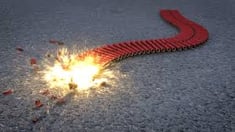 Firecrackers, buntings, parades, flags of all sizes, cookouts, fife and drum corps, marching bands, patriotic songs, family gatherings, picnic tables and blankets on sandy strands, the shade of beach umbrellas and sweating coolers, the fragrance of grilled burgers and onions, the "ooohs and ahhhs" of fireworks' bombs bursting in air, and, of course, so much more, together, create an annual rhythmic song to life in America, year after year. Tradition. Custom. Bold combinations: Red, white, and blue. Profound celebration of stars and stripes.
In the face of 2016's global and local death and destruction,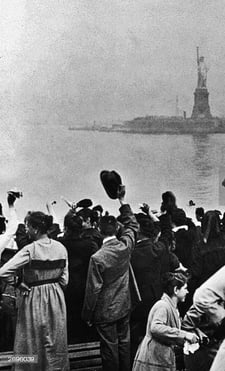 whether natural calamity or enemy moves, we will stand strong, we will stand united, we will stand bold. It is our nature as a united country to do this, as together we face hardship, uncertainty and terrors of the night. Our country's foundation is rock solid. Thank you, Lord. We must never forget. We must shout:
In God we trust!
On Sunday, July 3rd as part of a collection of healing stories, you'll hear from my Swedish grandmother, Nanny, at age 16, as her boat pushes past the Statue of Liberty, what that singular event meant to her heart and the other immigrants who were grateful to God to have arrived at liberty's shore.
Blessings to you in Jesus' Holy Name,
Rick+