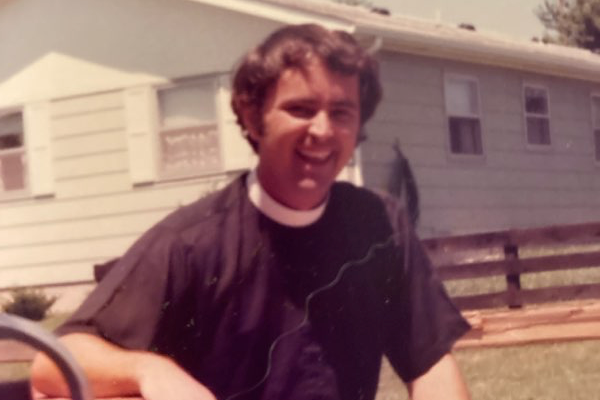 Agape and Eros are two of the three key Greek words for love, (the third being Philia), and is the title of a book by Anders Nygren that used to be on my shelf in my dorm room in West Philadelphia - the city of brotherly love. My last year at seminary I dove into the passage from John 21 that many consider the greatest dialogue in scripture. That is the 7 exchanges between Peter and Jesus, vs 15-22.
I wrote papers on this passage for all my courses that year. I have to say though, I recently read a commentary which said most scholars today don't think there is much to the different Greek words or to the sheep versus lambs etc.
Oh well, I did well that semester and laid a foundation for what was to follow.
Meeting Jesus' Lambs
It wouldn't be until five years later that I would meet some of Jesus' sheep and lambs and he would show me his love for them.
The first two years after my ordination in 1972, I served as curate in a suburban Connecticut parish. From there, I went to the middle of downtown Indianapolis, IN, to Christ Church Cathedral.
While there I made a commitment to Jesus Christ as Lord. Yes, I was already a priest. Shortly before I left Indianapolis, I received the baptism of the Holy Spirit. (That's a blog for another time. Maybe Pentecost.)
After three years there, I was the last choice for a rector's position in a small parish on the Ohio River, the other candidates had said 'no thank you.' They called me, even though I told them about my recent conversion and encounter with the Holy Spirit, and that I was just 29, and said I knew next to nothing about 'doing church' and if they wanted to continue their search I would resign.
Do You Love Me?
I added, the only scripture I was fairly familiar with was John 21, the 'do you love me' passages. They were tired of searching. You talk about God's grace! We stayed nine years and our three children were born there.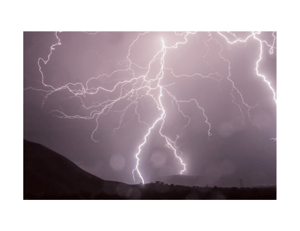 Early on, a former Catholic priest and parishioner of our parish, Larry Jausaud, invited me to come and share with his patients, or 'folks' as he called them, at a mental hospital about 45 minutes away.
That night there was a tornado warning, and I drove through driving rain and hail, and I was sure I was headed to hell - the lightening flashes lighting up the walls with barbed wire and decrepit buildings were sure evidence.
When I finally found Larry's building, then his dank room in the basement, all I could think of was getting this over with, and me out and on my way home. I was feeling pretty put out and perhaps a bit full of myself.
But I was soon to be stripped of all of that.
Knocked to My Knees
I heard something that vaguely resembled singing. As I turned the corner, I was literally knocked to my knees as I saw Jesus' lambs—people caged in beds, almost totally dysfunctional. Larry, who clearly said "yes" to Jesus' question "do you love me," asked if I was okay and I told him, "No."
I told him I saw what it meant when Jesus asked if I loved him and what HIS sheep looked like, and what it meant to care for them.
The Word became flesh!
I spent the evening going to each of his folks, praying for them. And asking for their prayers, though they couldn't really speak.
Larry and his folks taught me in an instant what I had tried to learn five years earlier.
To this day I can still see God's love alive in that holy basement room, not on a shelf in a dorm room. That moment shaped my life and ministry far more than the 764-page book on love by Anders Nygren.