In order to draw near to Jesus, one has to know Jesus. At the very least, one must know where to look. Sometimes, we just don't know where to look unless someone tells us.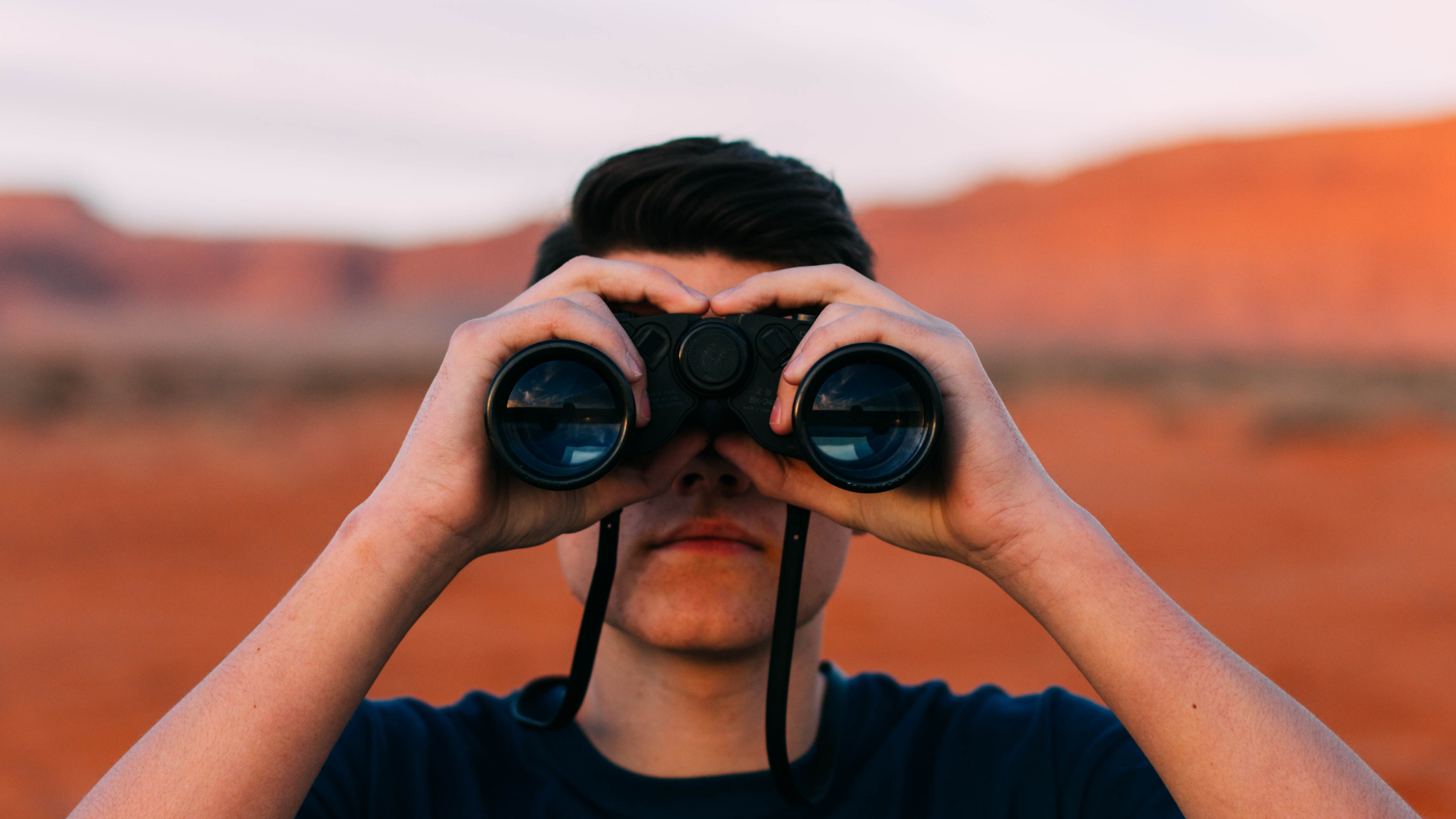 My belief is that what the world always needs most is a clear picture of Jesus, locked into our hearts and locked into our minds. This is the only way we, as redeemed people, can continue to live out our redemption into a broken and unredeemed world.
But how do we get this picture of Jesus? How do we, 2000 years removed from the actual historical events of the Gospels, catch a glimpse of Him that is so captivating we cannot let it escape?
One Obvious Answer
One obvious answer is through Scripture. The Bible recounts the stories of old that help us see God's power and God's character in action.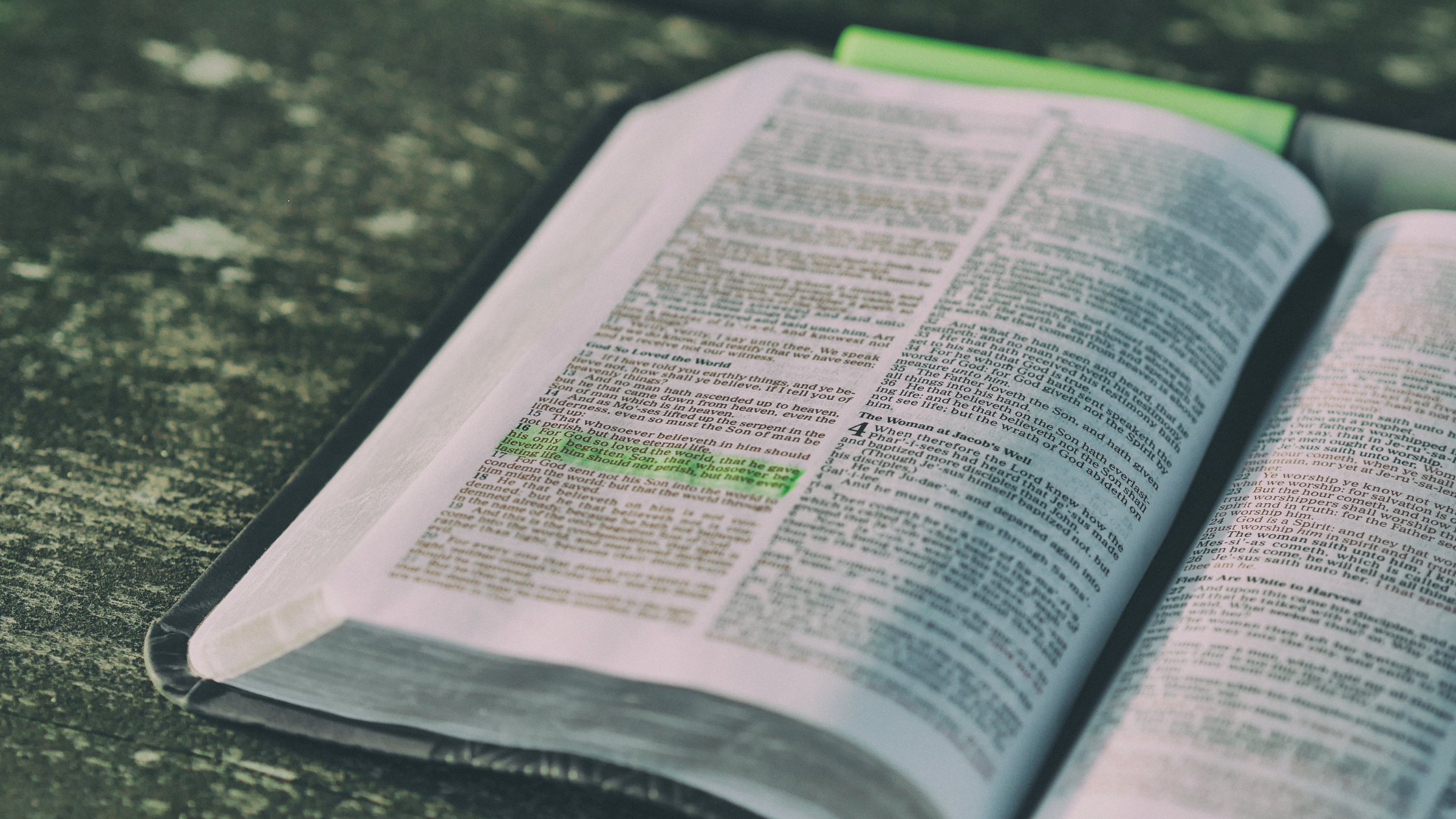 The Law reveals God's heart, every command coming from a truth about Himself, while also revealing His justice: He will not tolerate sin.
The prophets show us how much God cares about the oppressed and destitute, how patient He is with our rebellion, but also how ferociously He will keep His word.
A Turn in the Story
Then the story turns, after a period of silence, we are introduced to the revealing of God's Son, Jesus, in whom dwells all the fullness of God, and yet comes to us as we are, where we are.
Brennan Manning famously said, "Jesus' coming shows us that God loves us as we are, not as we should be." To that I thankfully say Amen.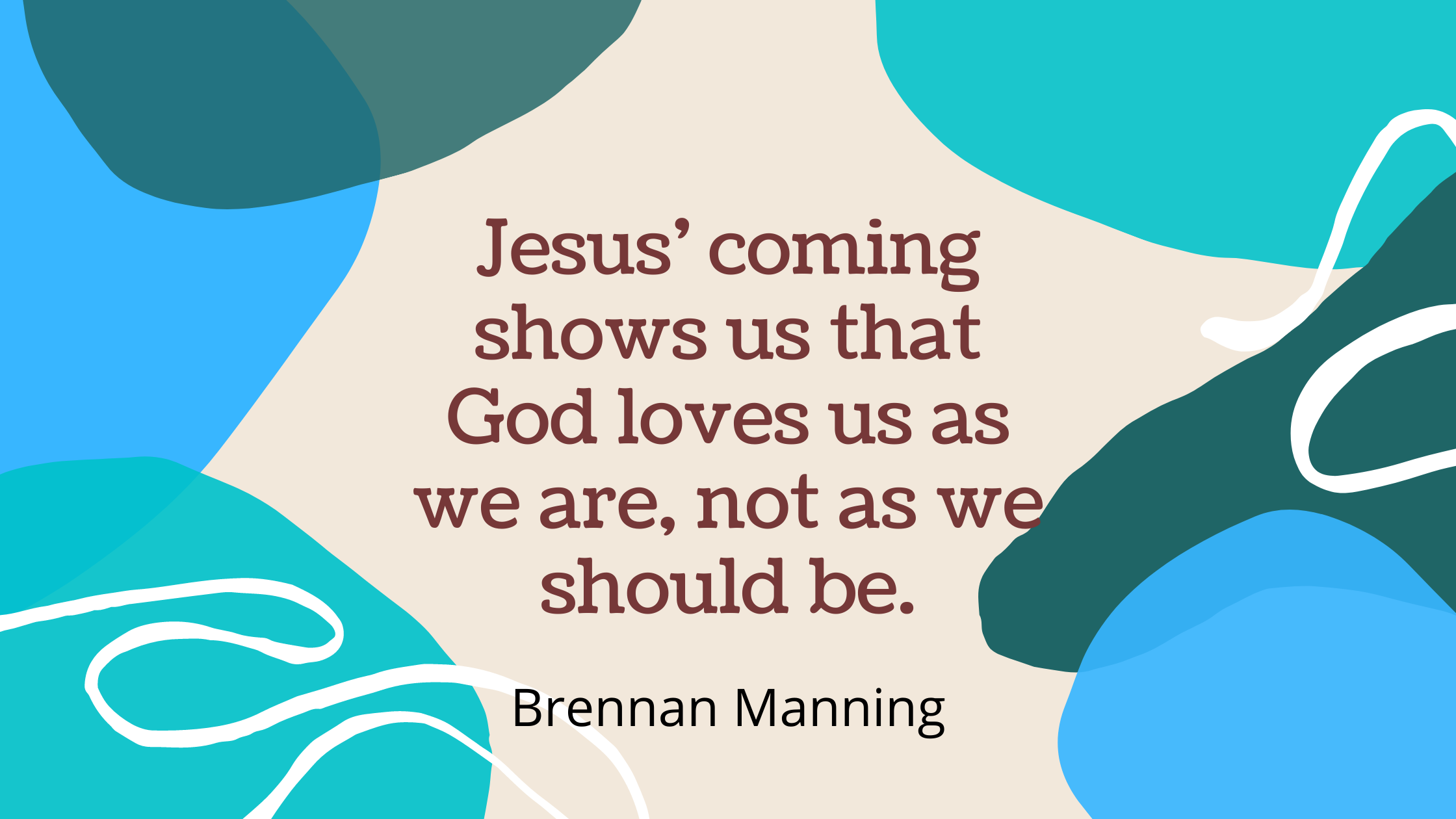 The book of Hebrews opens up by sharing with us what happened when Jesus showed up on the scene:
In the past God spoke to our ancestors through the prophets at many times and in various ways, but in these last days he has spoken to us by his Son, whom he appointed heir of all things, and through whom also he made the universe. The Son is the radiance of God's glory and the exact representation of his being, sustaining all things by his powerful word. After he had provided purification for sins, he sat down at the right hand of the Majesty in heaven.

(Hebrews 1:1-3)

Now you are the body of Christ, and each one of you is a part of it.

(1 Corinthians 12:27)
Jesus is Heaven's final word. We see Jesus as revealed in Scripture, yes, but we also see Him clearly in how He is present with His people.
An Uncommon Image
One of the big ideas that runs throughout the entire book of Hebrews is that Jesus serves as our great high priest. This is not an image of Jesus that is common through the rest of the New Testament.
There are plenty of other passages and even entire books that paint Jesus as a king, as a suffering servant, as the true 'Savior of the Cosmos', as a coming judge, and even as a divine creator.
Very few call Him our priest, yet that is what He is. He promises to be a constant presence in and with His people, in our midst; serving as a priest between God the Father and us.
Being the Bridge
The job of the Jewish high priest was to mediate the covenant by offering sacrifices in the sanctuary. Hebrews sets out to show that Jesus is greater than the Jewish high priest because he mediates a greater covenant by offering a greater sacrifice in a greater sanctuary.
The priest was a bridge between God and his people. Everything including the way a priest dressed was intended to communicate this fact.
The priest's ephod and breastplate are both made from the same material used to make the tabernacle itself. Both use blue, purple and scarlet thread and employ the use of gold clasps or rings (Ex. 26:1, 6, 32, 37; 28:5, 23).
The priest's garments are also made of the same material as the veil separating the Holy Place from the Most Holy Place, so he is the walking embodiment of the tabernacle as well as the access point to the presence of God.
Being the Curtain
It is particularly interesting that Hebrews calls Jesus' own body the curtain opening the way to the Most Holy Place (10:20). The breastplate of the high priest was also symbolic of his role as a bridge between God and the people.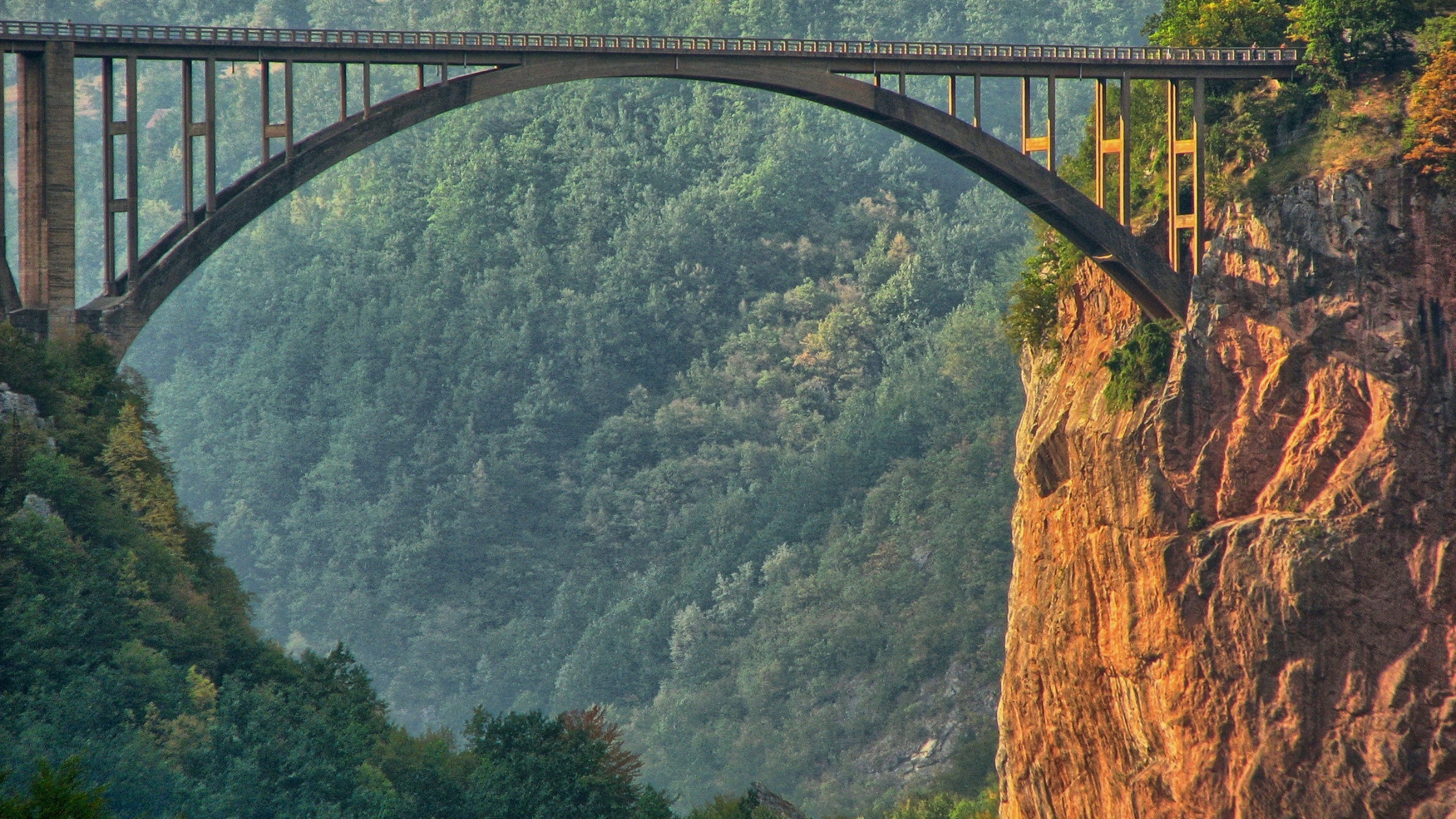 On each shoulder there was an onyx stone with the names of the tribes of Israel engraved. In this way, the priest "bears the names on his shoulders as a memorial before the Lord" (Ex. 28:12).
He also had 12 precious stones on the breastplate each containing the name of one of the tribes. So the weight of the tribes was on his shoulders and the responsibility of representing them was on his heart. As he went before God, he symbolically carried the tribes with him.
The point that Hebrews makes is that whatever the high priests came to symbolize was the actual reality in Jesus.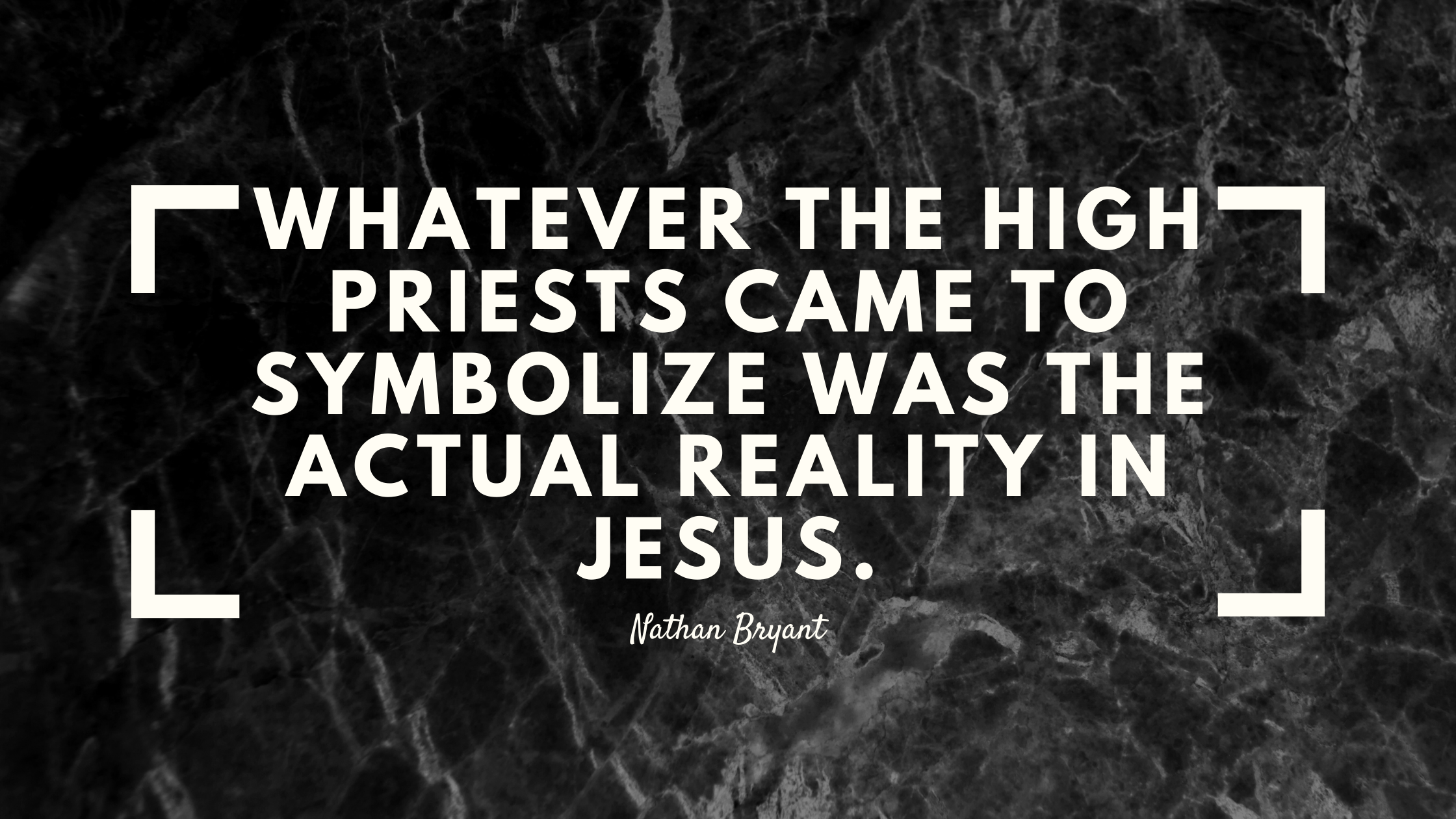 Unlike Any Other Relationship
We have an abiding, intimate covenantal relationship with God because of the priestly work of Jesus. The old covenant and its regulations were insufficient and limited. The new covenant is sufficient and unlimited.
One of the applications of this idea is that our relationship with God is not earned or based on sentiment. Our relationship is assured because of the sacrifice of Jesus.
Our religion is a relationship – but it is unlike any other relationship. What does it look like to live as new covenant people? Do we ever live in the futility of a religion without the relationship of the new covenant?
What About the Others?
And what about others? Last I checked none of us are Jesus, but He commands us to go and be His presence for others to see.
Hebrews tells us to come boldly before God's throne, like a priest would. (Heb. 4:16) We are told to present our bodies as living sacrifices, like a priest would present the sacrifice. (Rom. 12:2)
We are told to proclaim all the things that Jesus taught and to baptize, like priests do. (Matt. 28:19-20)
What Is My Part?
Do we have a part to play in this grand priesthood?
As you come to him, the living Stone—rejected by humans but chosen by God and precious to him— you also, like living stones, are being built into a spiritual house to be a holy priesthood, offering spiritual sacrifices acceptable to God through Jesus Christ... For you are a chosen people, a royal priesthood, a holy nation, God's special possession, that you may declare the praises of him who called you out of darkness into his wonderful light. Once you were not a people, but now you are the people of God; once you had not received mercy, but now you have received mercy. (1 Peter 2:4-5, 9-10)
We are His priestly people, who live and work and play in a land that needs to hear about God's redemptive work.
Priestly people bring God's presence into everyday life.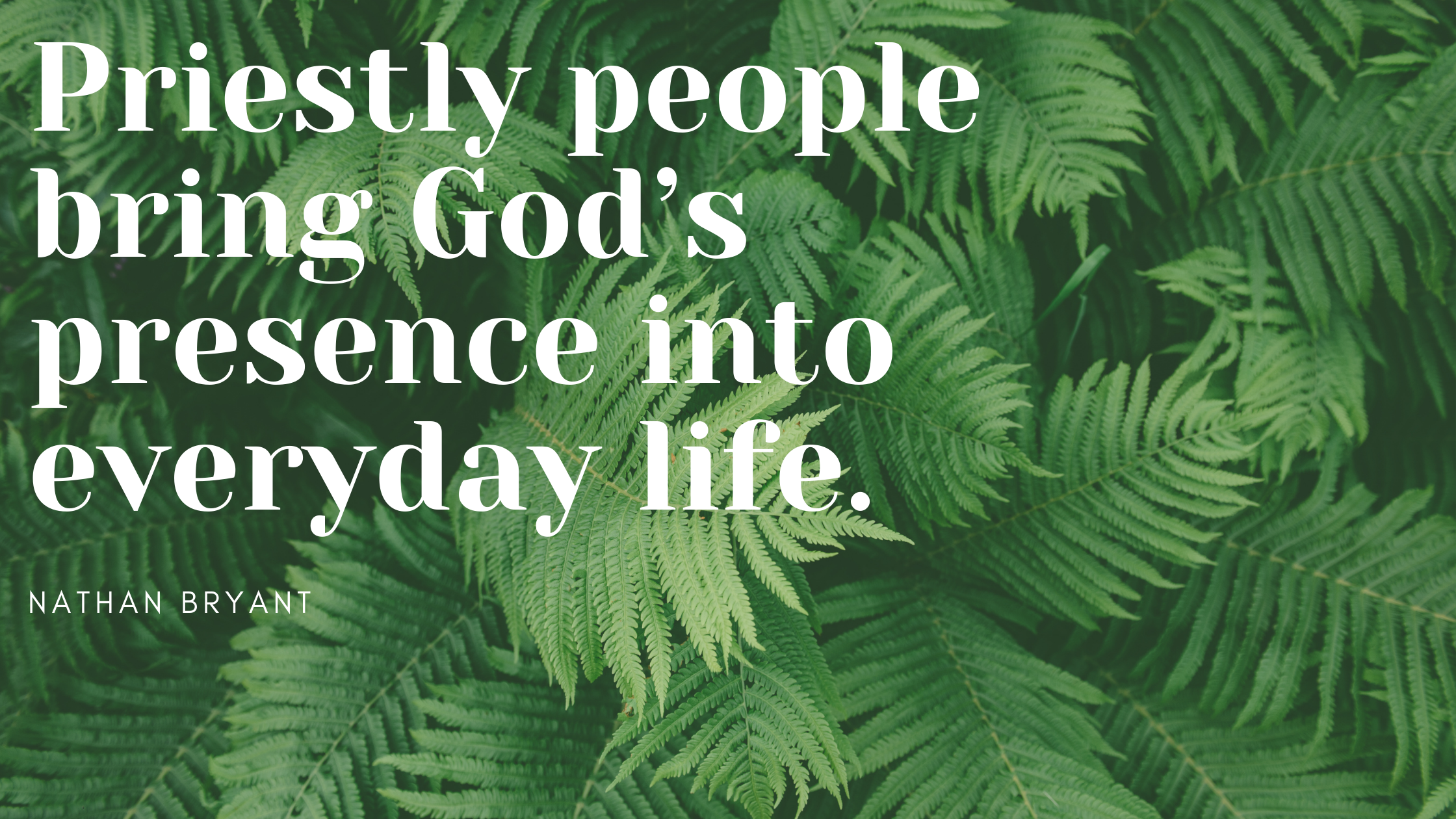 The Guy We All Forget
Perhaps my favorite disciple is an often forgotten one. There aren't many things written about him, nor does he do any miracles or preach any recorded sermons for us in the Scriptures. Nonetheless, he went on to play a huge part in the story passed down to us.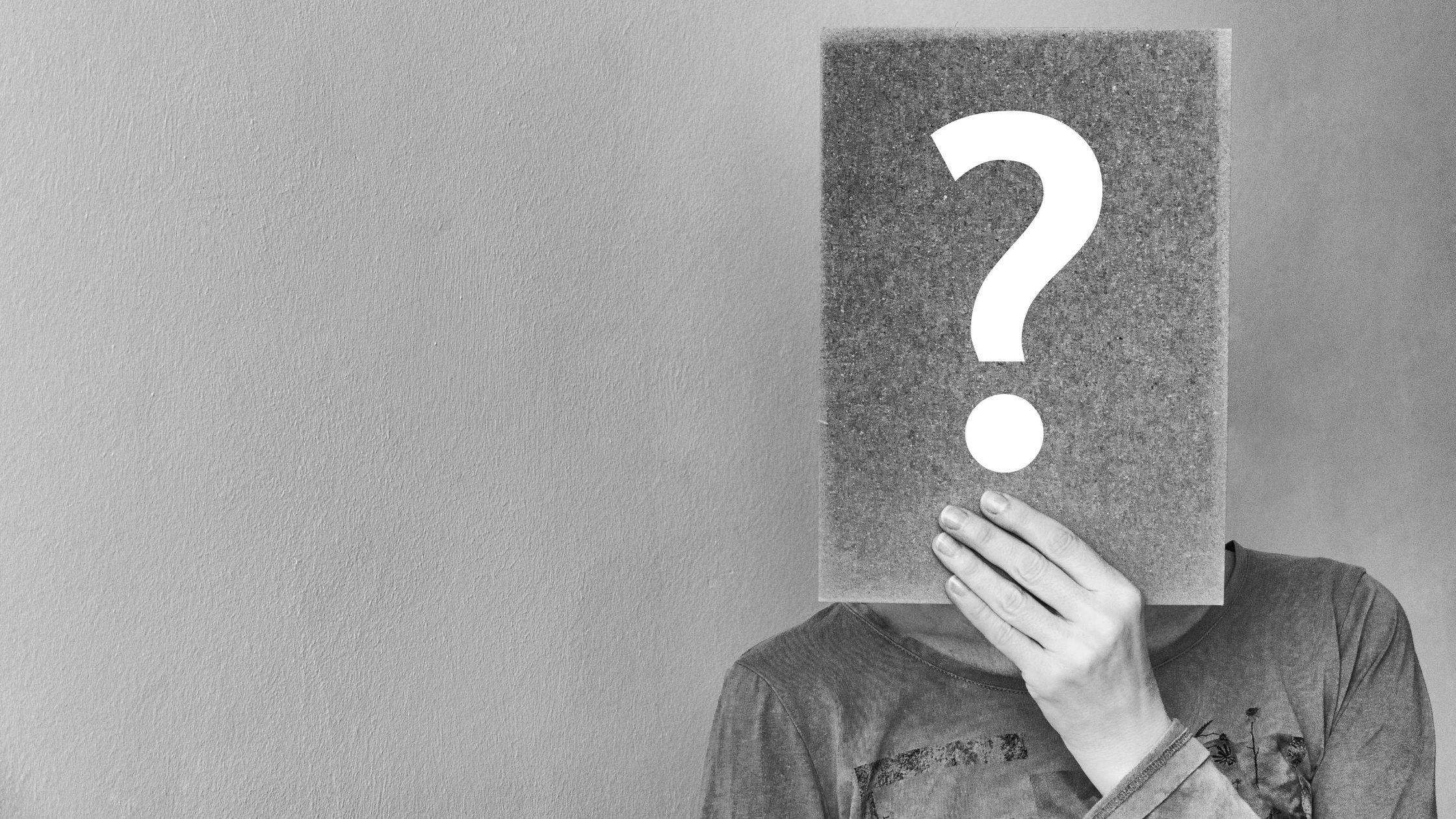 Andrew was one of the earliest of Jesus' followers, and continued to be very close. But the longer they were with Jesus, the more he seemed to be distanced from the "big three," Peter, James, and John.
For instance, when Jesus went on the Mount of Transfiguration, he took the other three, but not him. On the night Jesus was betrayed by Judas and he went to pray, he took the other three, but not him.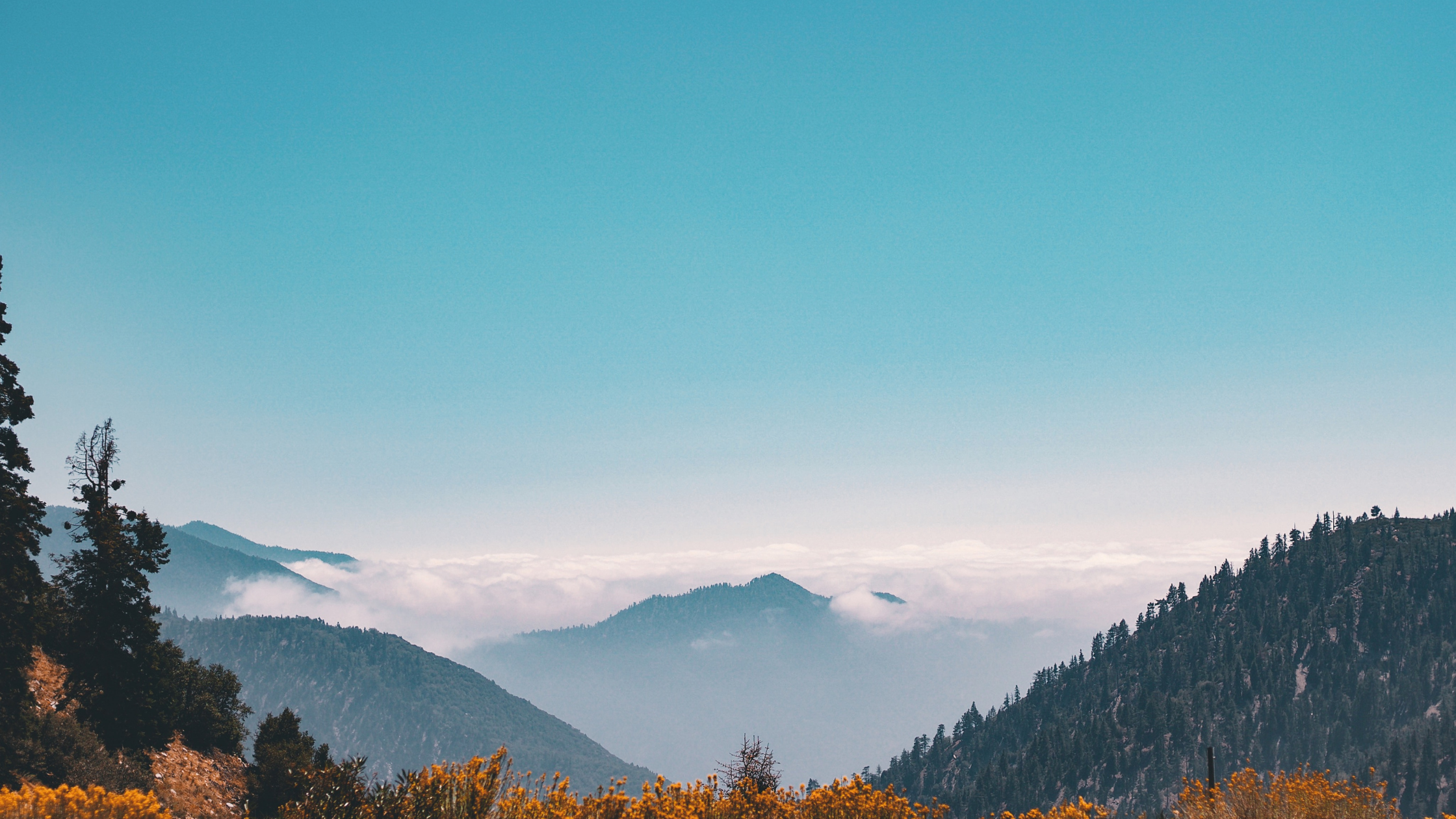 In fact, except for Jesus calling him, poor Andrew is hardly ever mentioned, except in the listings of the Apostles. Well, John did mention that he pointed out the boy with the five loaves and two fishes that kickstarted the feeding of the five thousand, Andrew also is supposedly the one who first grabbed Peter to follow Jesus.
Even though Andrew was Peter's brother, and good friends with James and John… he seems to be missing for most of the Gospel stories.
The Talent of Introduction
I wonder if Andrew ever felt left out?
I've wondered why things turned out the way it did for Andrew. Maybe he wasn't smart enough? Not personable enough? Did he do something wrong?
There is one thing that sticks out about Andrew though. Because he is talked about so little, when he is mentioned, it stands out.
Andrew's talent was to introduce people to Jesus.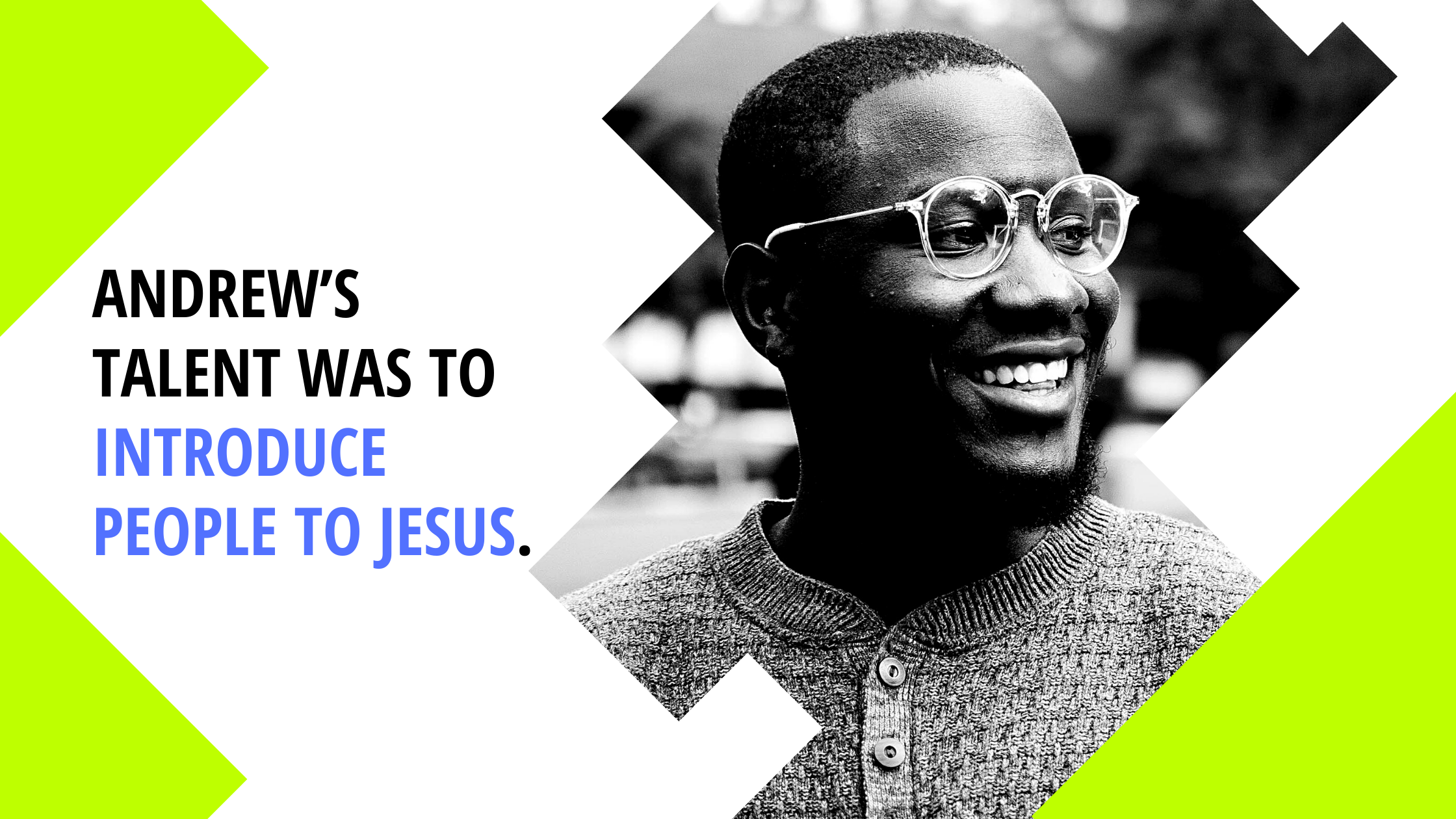 Andrew was the priest of the whole bunch. He was the one who went and found his brother, and introduced Peter to Jesus. A little boy with five loaves and two fishes, he was introduced to Jesus by Andrew. A bunch of Greeks who had one chance to meet Jesus, Andrew again.
He overcame his loneliness and any feeling of inadequacy by introducing people to Jesus. That same thing will work for you.
Stepping Up to Be an Andrew
Priestly people bring God's presence into everyday life.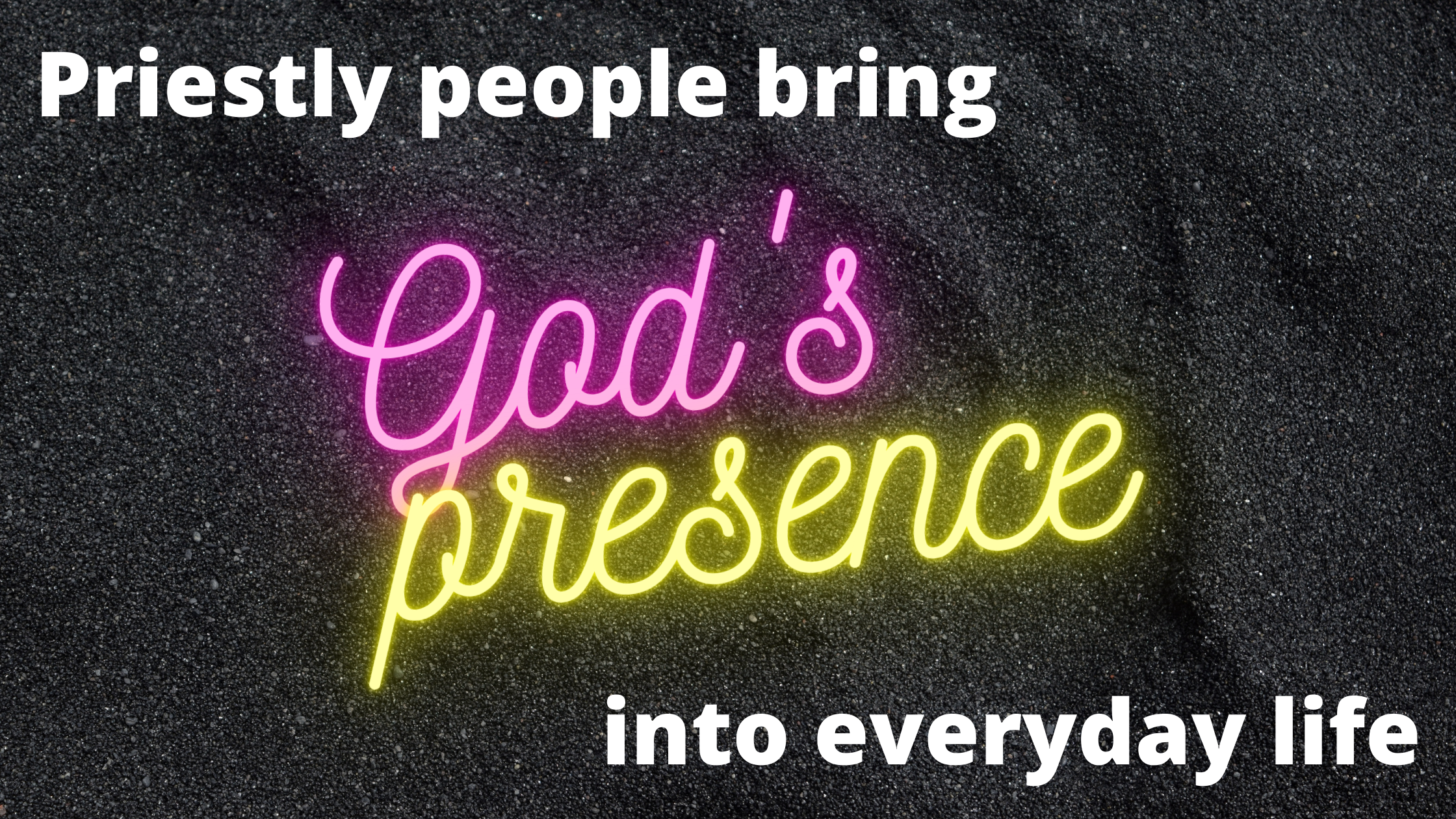 With so many voices, and so many paths to choose from, drawing closer to Jesus can be exhausting and confusing. Thankfully, we don't have to trailblaze our own path. Jesus invites us to follow Him. He is the beginner and completer of our faith (Hebrews 12:2)
For the sake of the world who doesn't know Jesus, perhaps drawing closer to Jesus for you means stepping up to be priestly people, to be an Andrew.
For the sake of your neighbor, your co-worker, your family member, your friend, maybe this Lent season is the perfect time to don an ephod and tell them your story, tell them the Good News of God our Savior.
Therefore, brothers and sisters, since we have confidence to enter [His Presence] by a new and living way opened for us through the curtain, that is, [Jesus]... let us draw near to God with a sincere heart and with the full assurance that faith brings... Let us hold unswervingly to the hope we profess, for he who promised is faithful. (Hebrews 10)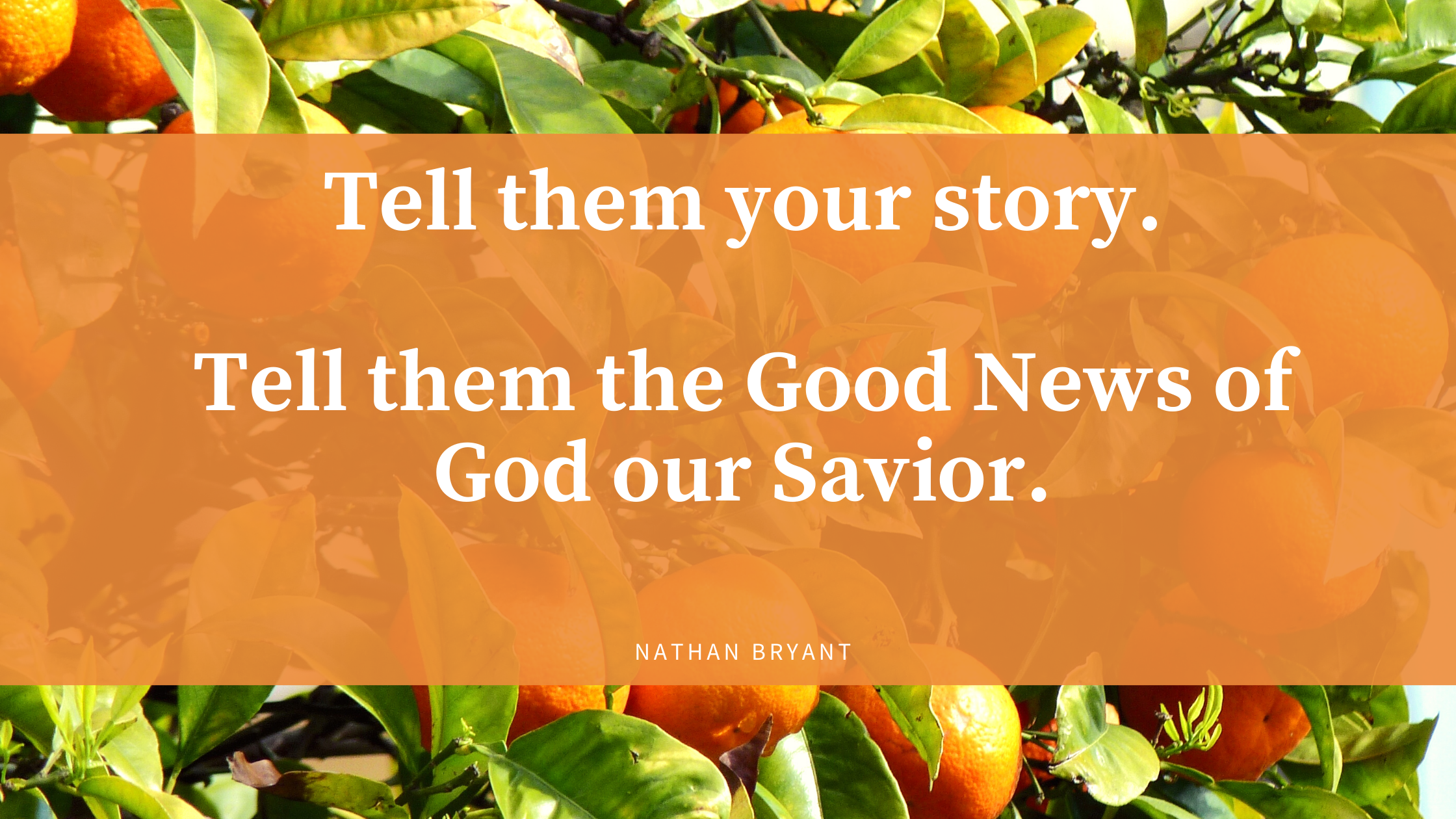 Do you want to hear more from Nathan? Check out his sermon, Jesus in HD.
Do you want to learn more about telling others about God? Check out this article.