Scriptures for today.
Psalm 119.137-160 · Job 23.1-12 · John 1.43-51 · Psalm 139 · John 12.20-26
Prayer for today.
Almighty Father, you have given your only Son to die for our sins and to rise again for our justification: grant us so to put away the leaven of malice and wickedness that we may always serve you in pureness of living and truth; through the merits of your Son Jesus Christ our Lord, who is alive and reigns with you, in the unity of the Holy Spirit, one God, now and forever.
Question for today.
Donne asks us to compare the greatness of an earthly ruler with the greater excellence of God. Donne writes "…He (God) can bring summer out of winter…" Since the Risen Jesus has demonstrated his victory over sin and death, his followers are free to admit both to the tenuousness of our situation and the weakness of our own strength. Christ was dead and is now alive. Where do you sense a "changing of the seasons" as a result of Jesus' Easter victory?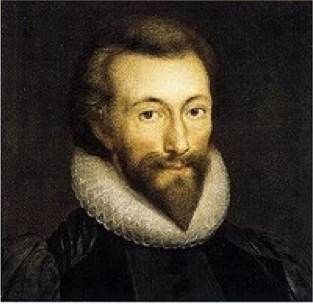 John Donne was an English poet and priest who wrote and served in the late 16th and early 17th centuries. The passage below is taken from a sermon on the coming of Christ.
"If some king of the earth have so large an extent of dominion in North and South, as that he hath winter and summer together in his dominions, so large an extent East and West, as that he hath day and night together in his dominions, much more hath God judgment and mercy together: he brought light out of darkness, not out of a lesser light, he can bring thy summer out of winter, though thou have no spring; though in the ways of fortune, or understanding, or conscience, thou have been benighted till now, wintered and frozen, clouded and eclipsed, damped and benumbed, smothered and stupefied till now, now God comes to thee, not as in the dawning of the day, not as in the bud of the spring, but as the sun at noon, to illumine all shadows, as the sheaves in harvest, to fill all penuries. All occasions invite his mercies, and all times are his seasons."