Originally sent to the parish via email August 26, 2016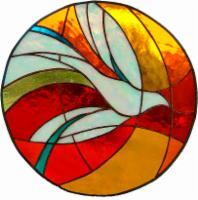 Have you ever pondered how miraculous it is that we have the Holy Spirit living inside of us? People in the Old Testament did not experience this blessing. The Spirit only "came upon"
God's servants in those days. Yet Jesus announced in John 7:38-39: "He who believes in Me, as the Scripture said, 'From his innermost being will flow rivers of living water.' But this He spoke of the Spirit, whom those who believed in Him were to receive."