I don't recall the dreams, I don't think they were "nightmares," but when I awoke I was assaulted with, well, "Daymares." Daymares of reality.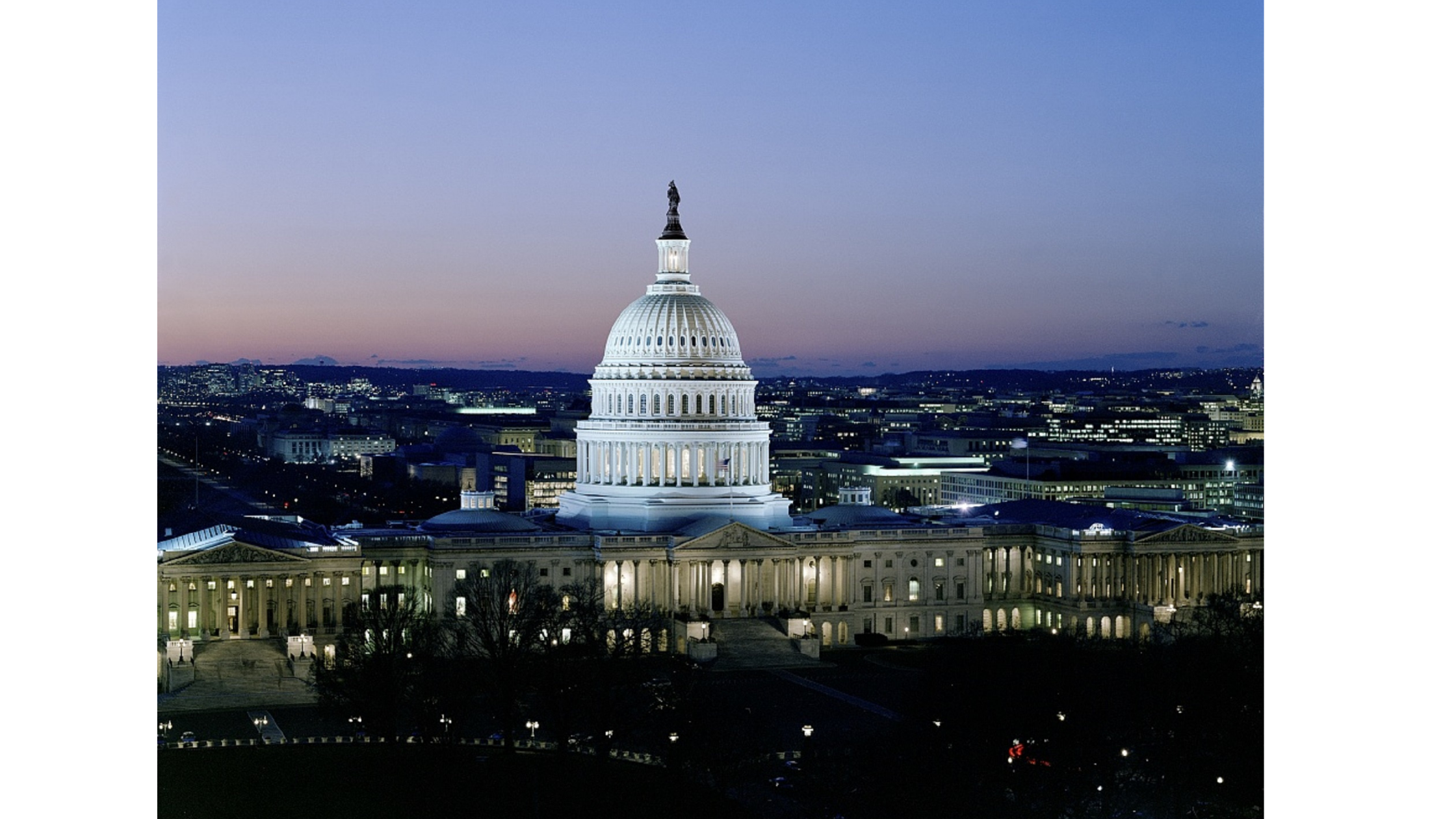 The situation in our country and in the world is fiercely frightening. I wished I could return to sleep and they would go away.
It seemed to me that I should just wake up and they would disappear like nightmares do.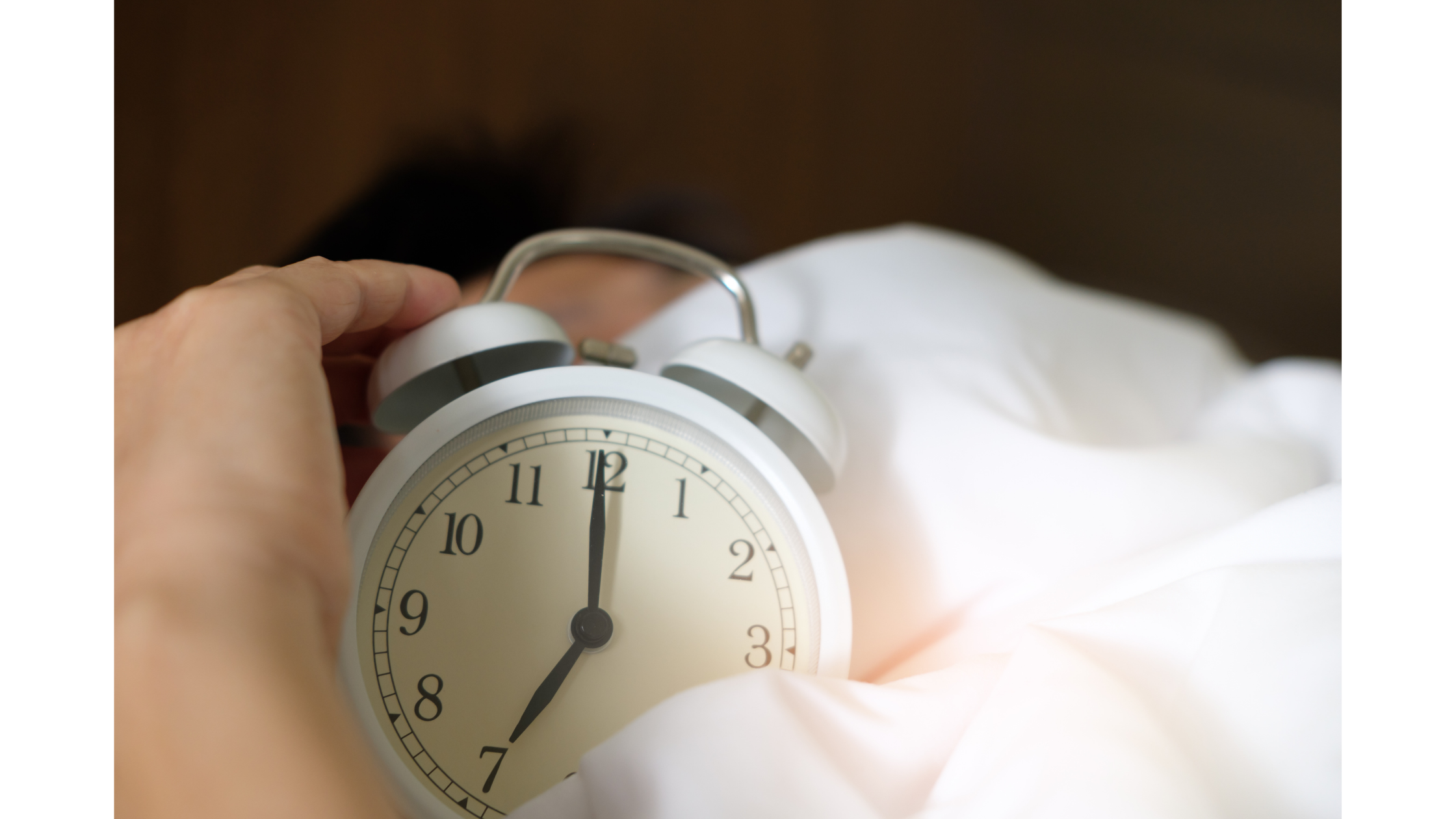 It's hard not to be consumed by the news and the horror we see. It seems way beyond our pay grades to even make an honest judgement.
I find myself just reacting in anger and fear.
Exasperated, I shake my head and weep.
So What to Do?
I try to recall who is in charge and who does have the last word, even in these most difficult of times.
Who is the Alpha and Omega?
In our Zoom study of Romans we have been reminded again and again that the way we follow Jesus on a daily basis is by a "transfer of trust." We put all our trust in him. Day by day, moment by moment.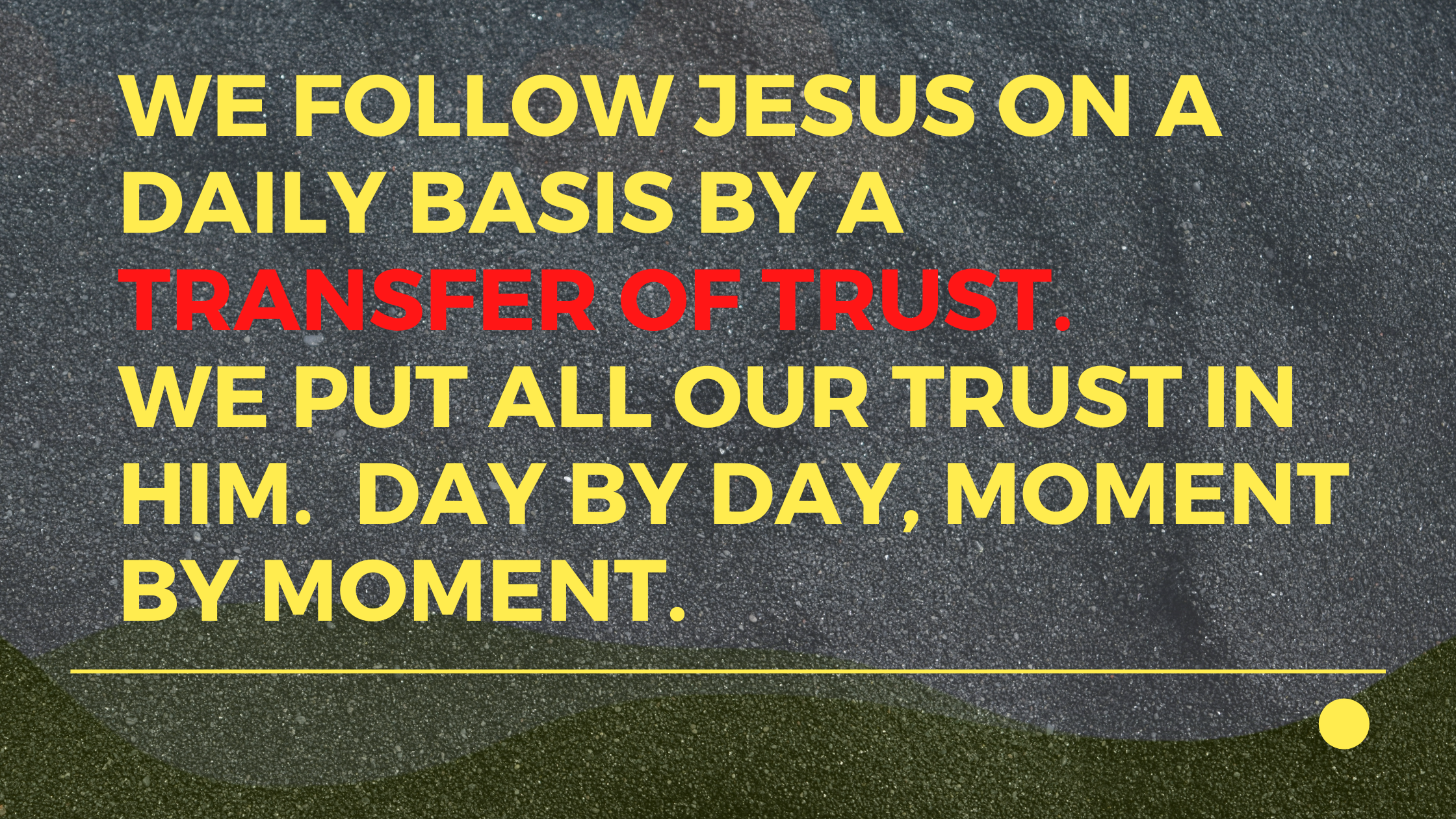 In John 21, twice Jesus asks of Peter, "What is that to you?" And adds, "you follow me" to the second one. To me that says a lot about how to follow Jesus. Don't be distracted. Be focused on him.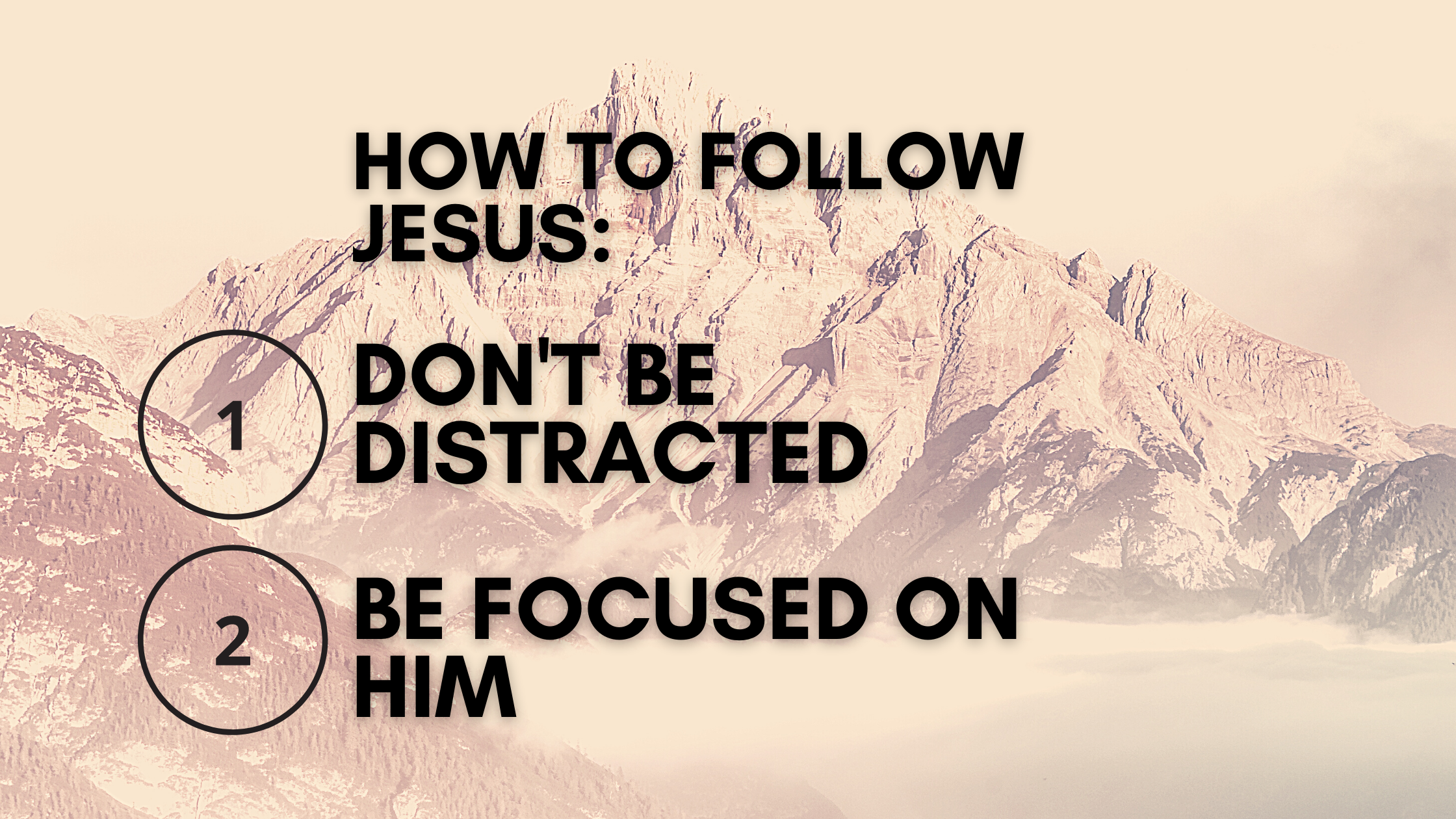 We must be careful of distractions. Usually, for me that means dealing with things going on with others that I cannot change. There are myriads of distractions out there, but some get us more than others.
Driving Distractions
Recently, on my drive back from South Florida, as I was calling down fire like Elijah on one driver in particular who dared to flash his lights at me and then zoomed around me, (though I won't admit how fast I was going, he made it look like I was standing still).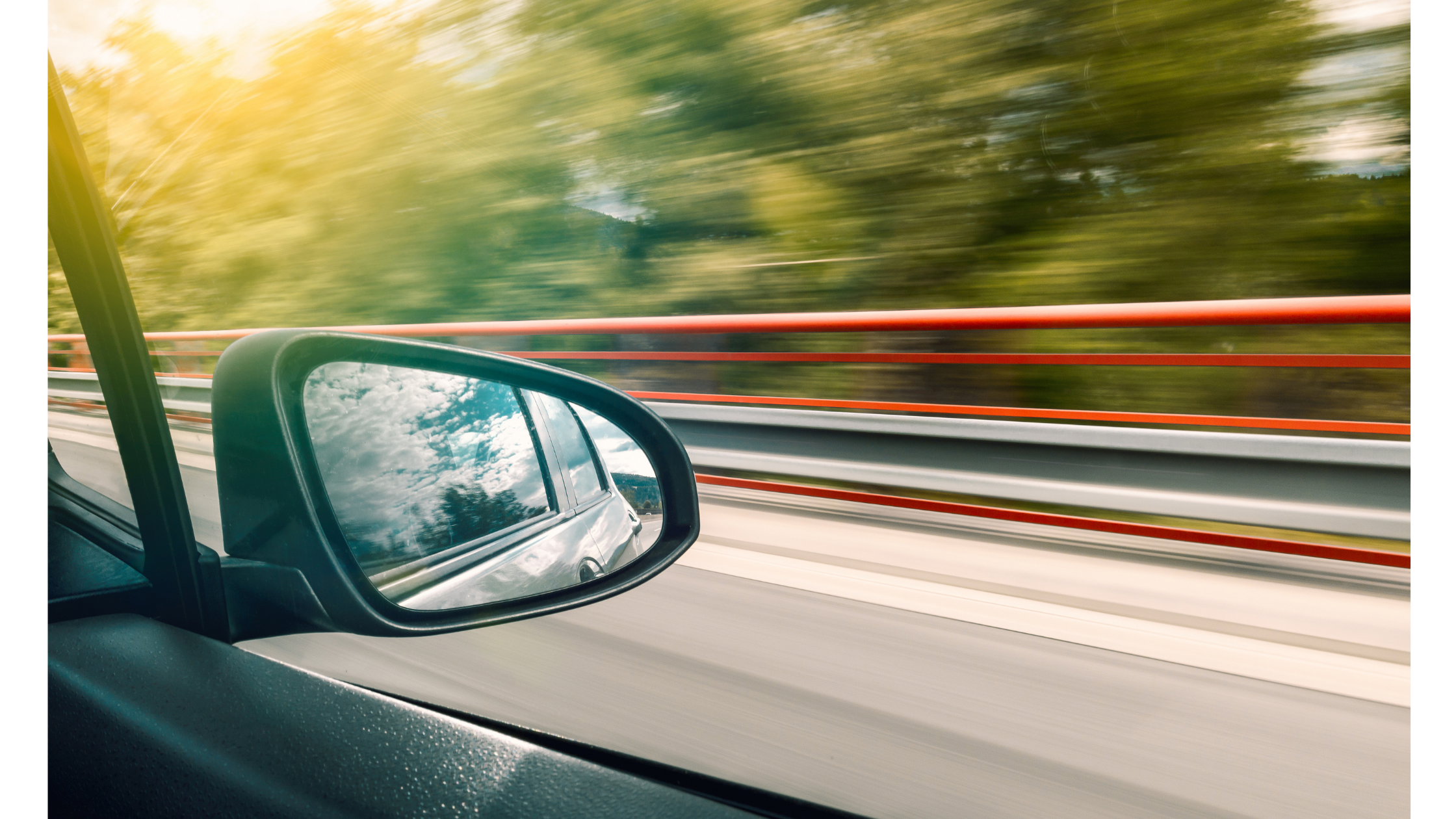 I heard in my mind, "What is that to you? Let it go!"
It's not just externals but internals that this verse is meaning to minister to.
Signs to Remember
When I think that some things are too small for God to deal with (like crazy drivers) and others are oddly too big (like a pandemic and social unrest) I remember some signs I've gotten.
Here are some from the beach that help me. They are signs, reminders of who is in charge.
Dove in the Sand
It was a windy day and the beach was bare as Barbara walked along remembering the Psalm we had read that morning about the Spirit's work.
After all, the word 'ruach' means wind, breath, spirit of God, when we saw this exquisitely carved dove.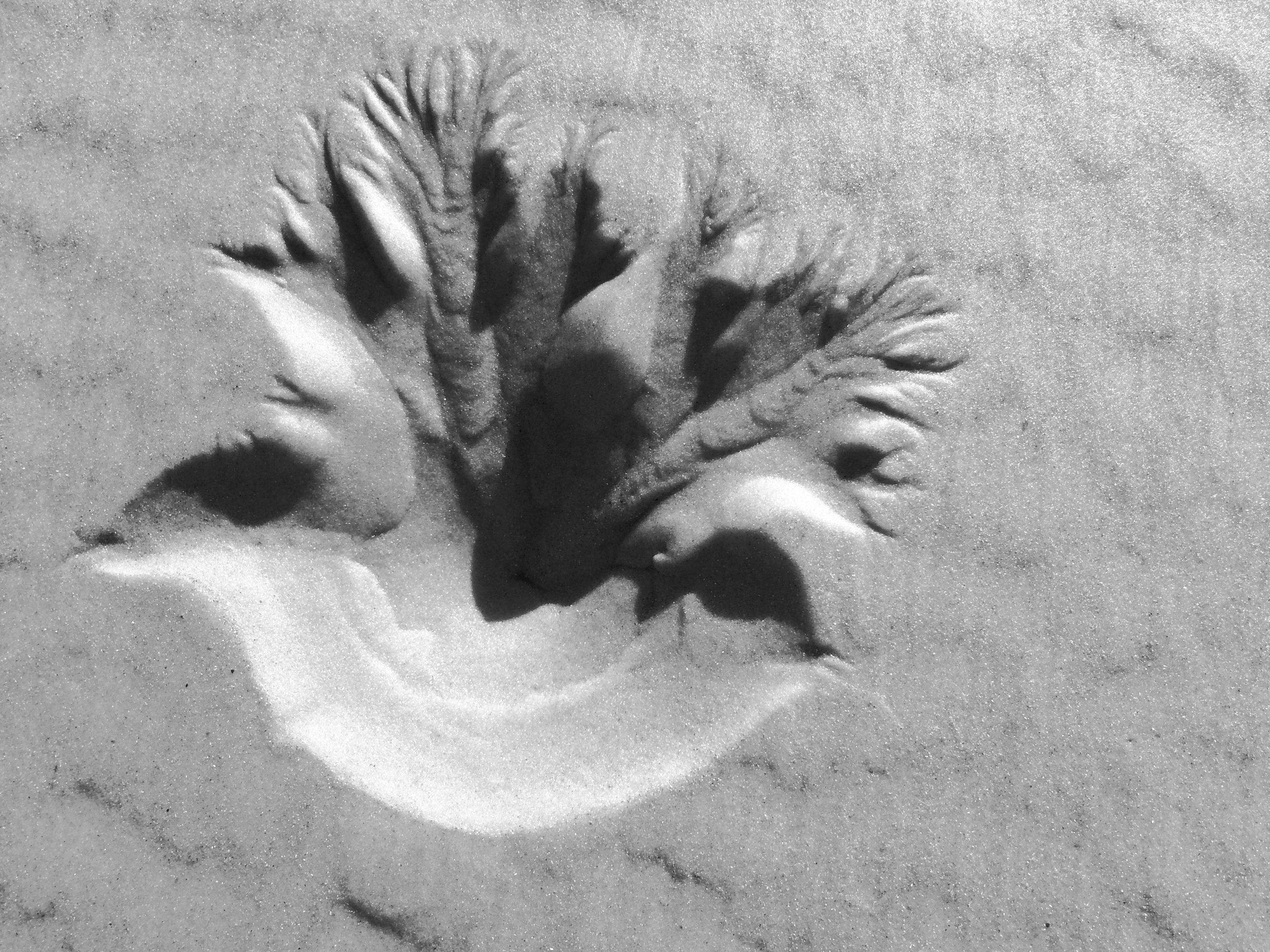 Who else could do this? A sign, a reminder.
The Cross Puzzle
Another day while walking, I randomly picked up 4 pieces of small drift wood. When I got back to our cottage they fit together like a puzzle. A base, a back, and two cross beams.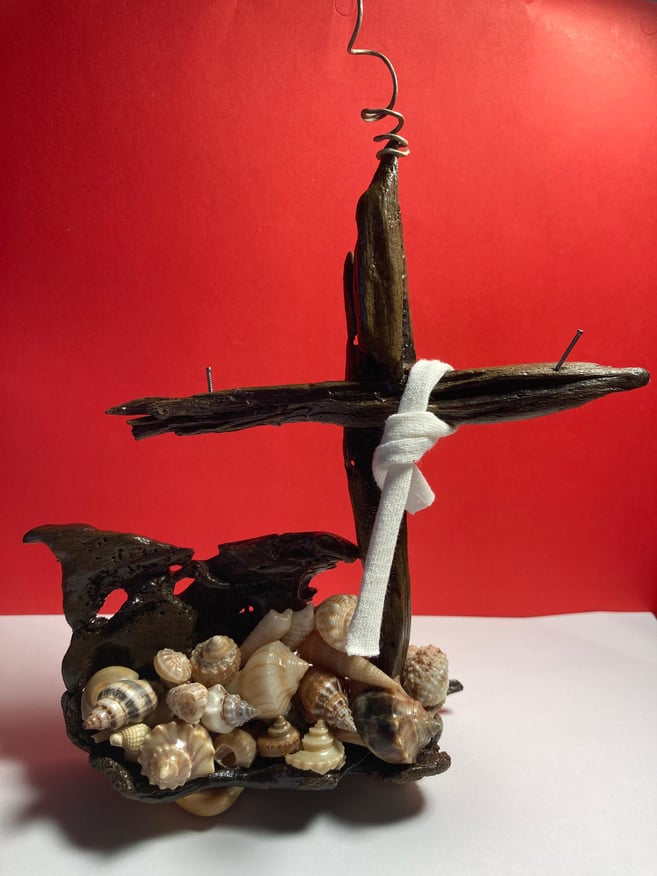 I almost didn't need glue to put this together. (BTW: This was a first and last time I have gathered drift wood.)
A sign, a reminder.
God's Demonstration
As we came to the end of the beach that day we came upon the key reminder where Paul says, "But God demonstrates his own love for us in this: While we were still sinners, Christ died for us."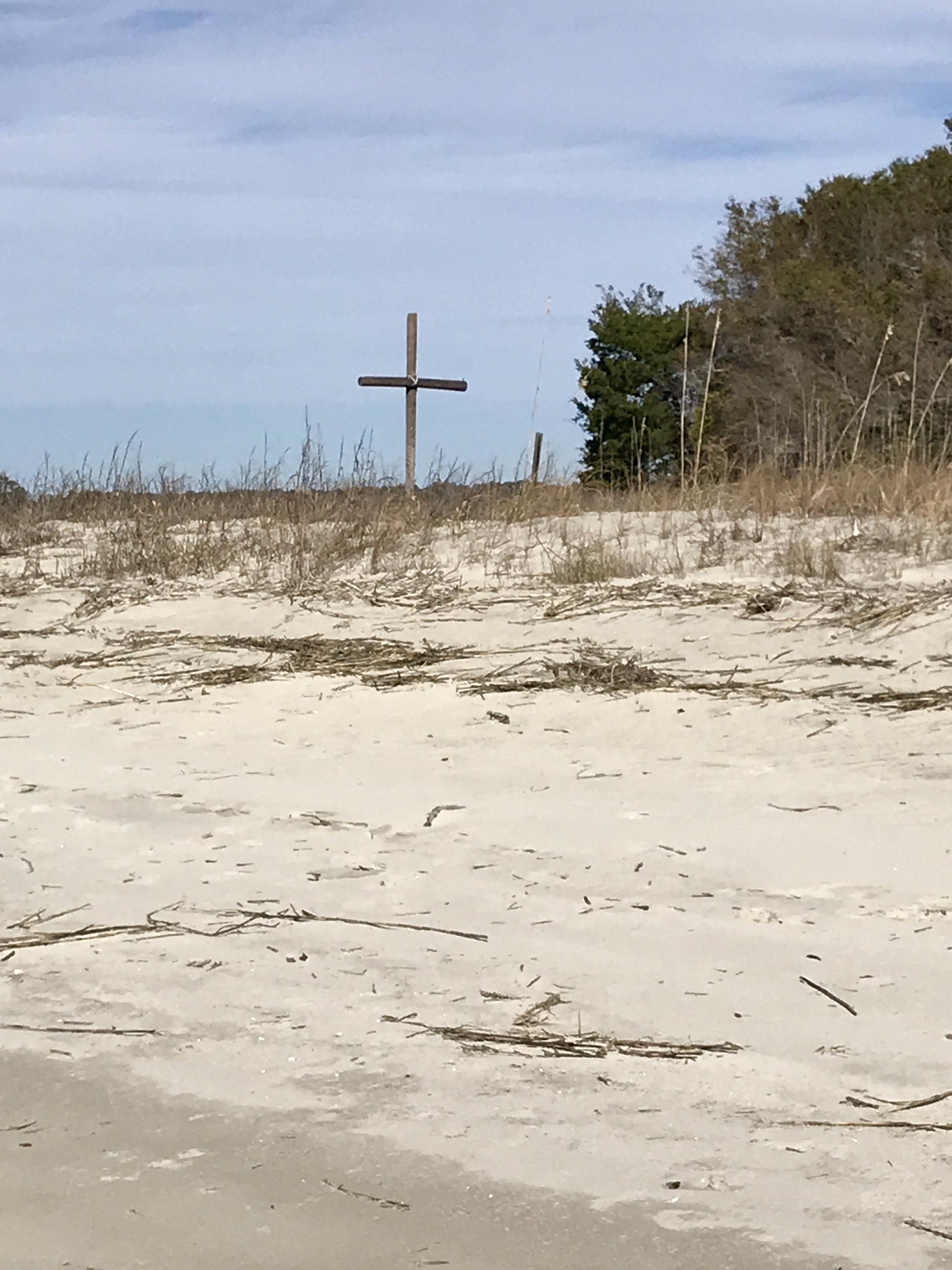 Jesus Walking with Us
And we have all heard about "the footprints in the sand" i.e. Jesus walking with us.
That's a dream, a hope that isn't too good to be true, but is so true and is so good!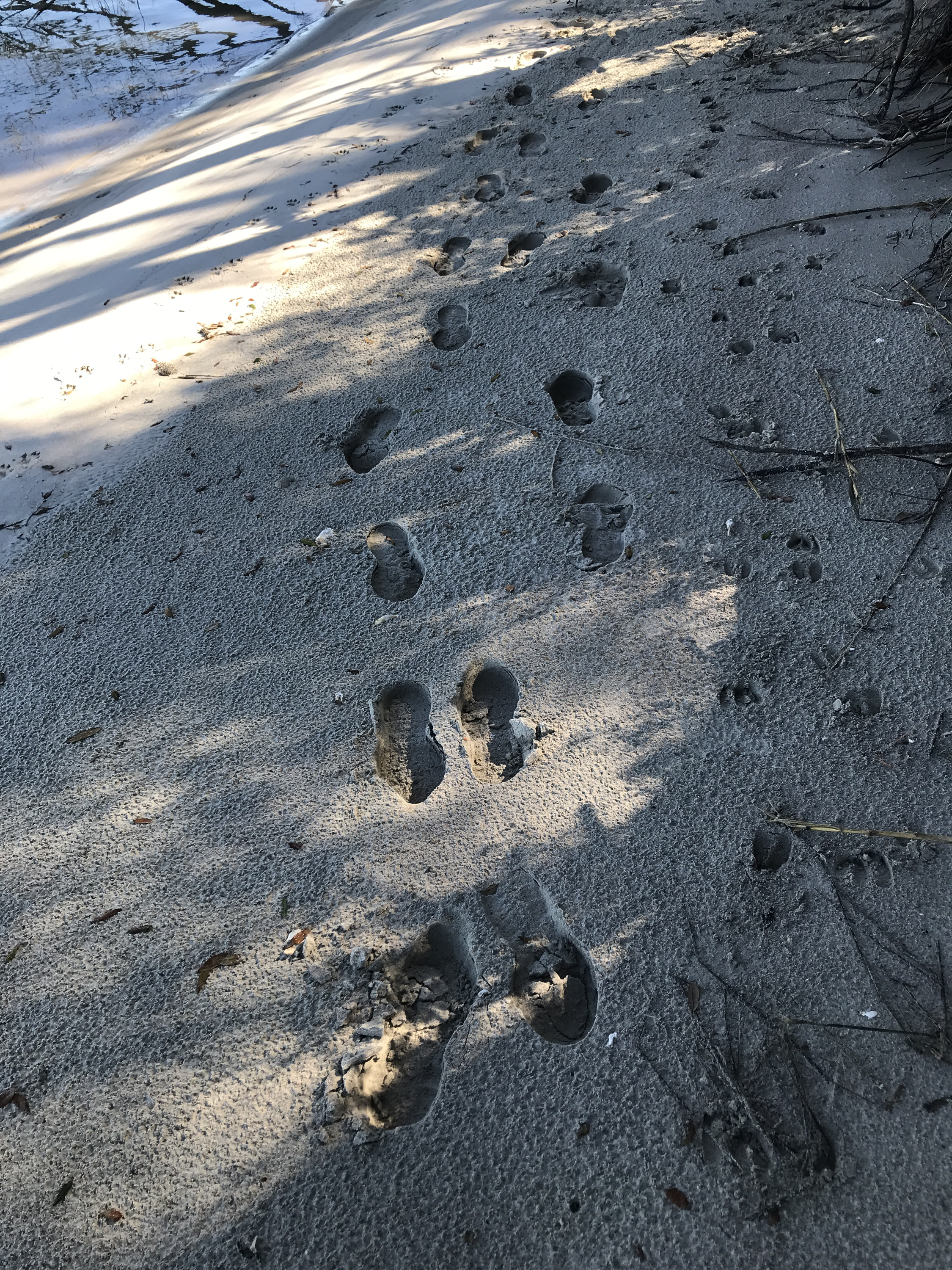 The signs, the reminders, help. I pray this fills all our night dreams and day dreams with the promise of His presence in all times and all places.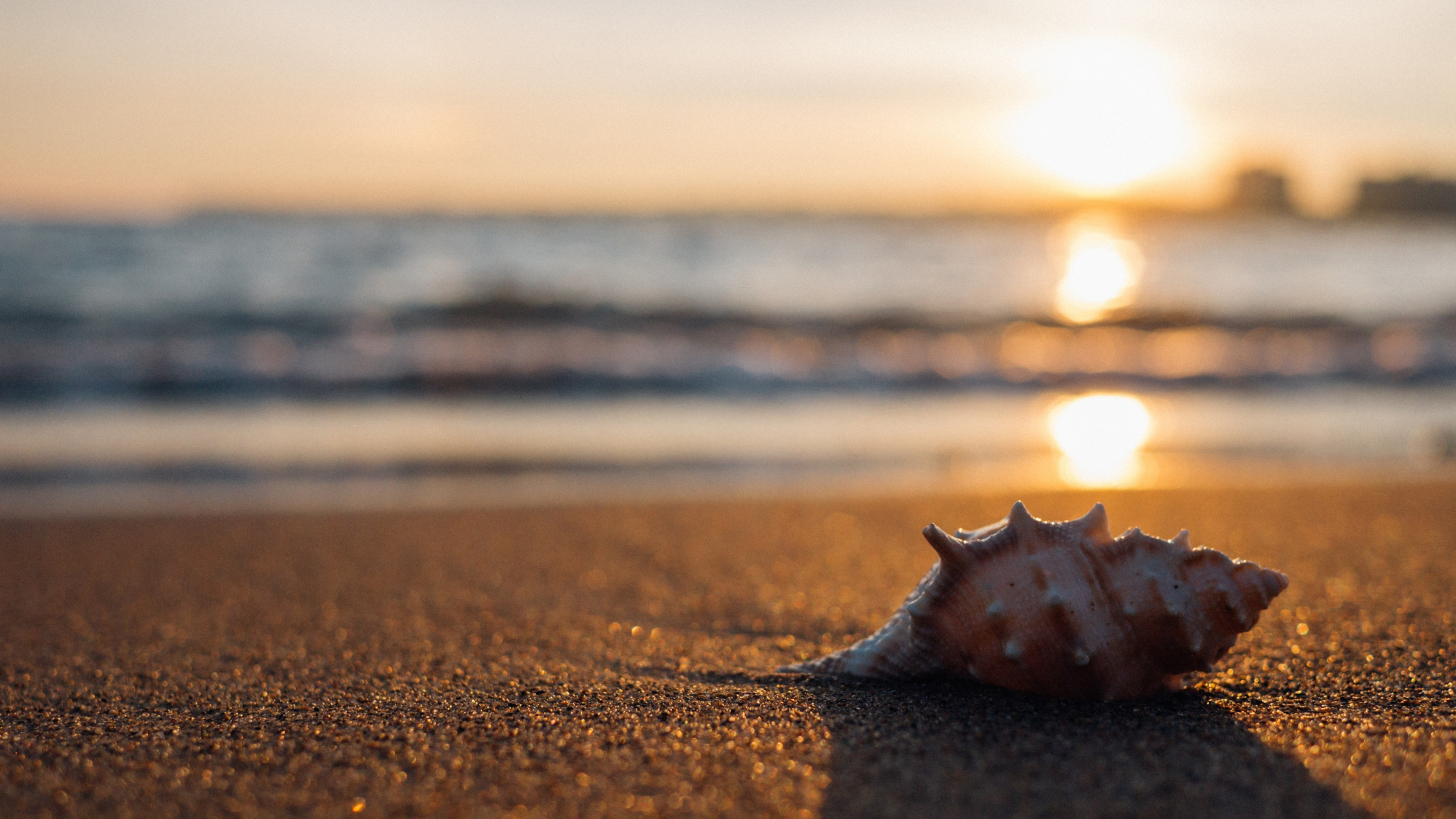 Curious about more signs Bishop Carl has seen? Read more here.
Are you too troubled by what's going on? We'd love to pray with you or for you. Click below.