December 15th, 2017 by Kris Taff
Accepting the Blessing
Isaiah the prophet, who lived almost 700 years before Christ, prophesied more about Jesus than others. He prophesied about his birth (Isaiah
7:14
, 9:6-7), His suffering (Isaiah 53) and even about John the baptizer who prepared the way for Him (Isaiah 40:3-5).
Isaiah later prophesied that Messiah will give a crown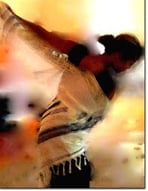 of beauty instead of ashes, oil of joy instead of mourning and a garment of praise instead of a spirit of despair.
Jesus once entered the synagogue in his hometown where he was given a scroll to read (Luke 4). He opened the part where Isaiah had prophesied about him and read it. After reading he said, "Today this scripture is fulfilled in your hearing." The people who heard this rejected him and tried to throw him off a cliff. He walked through them and went on his way.
Today, we can decide to accept the blessings of Messiah or reject him. May the Lord help us to receive his blessings during this time of Advent and be a blessing to others as well.
Ivan+