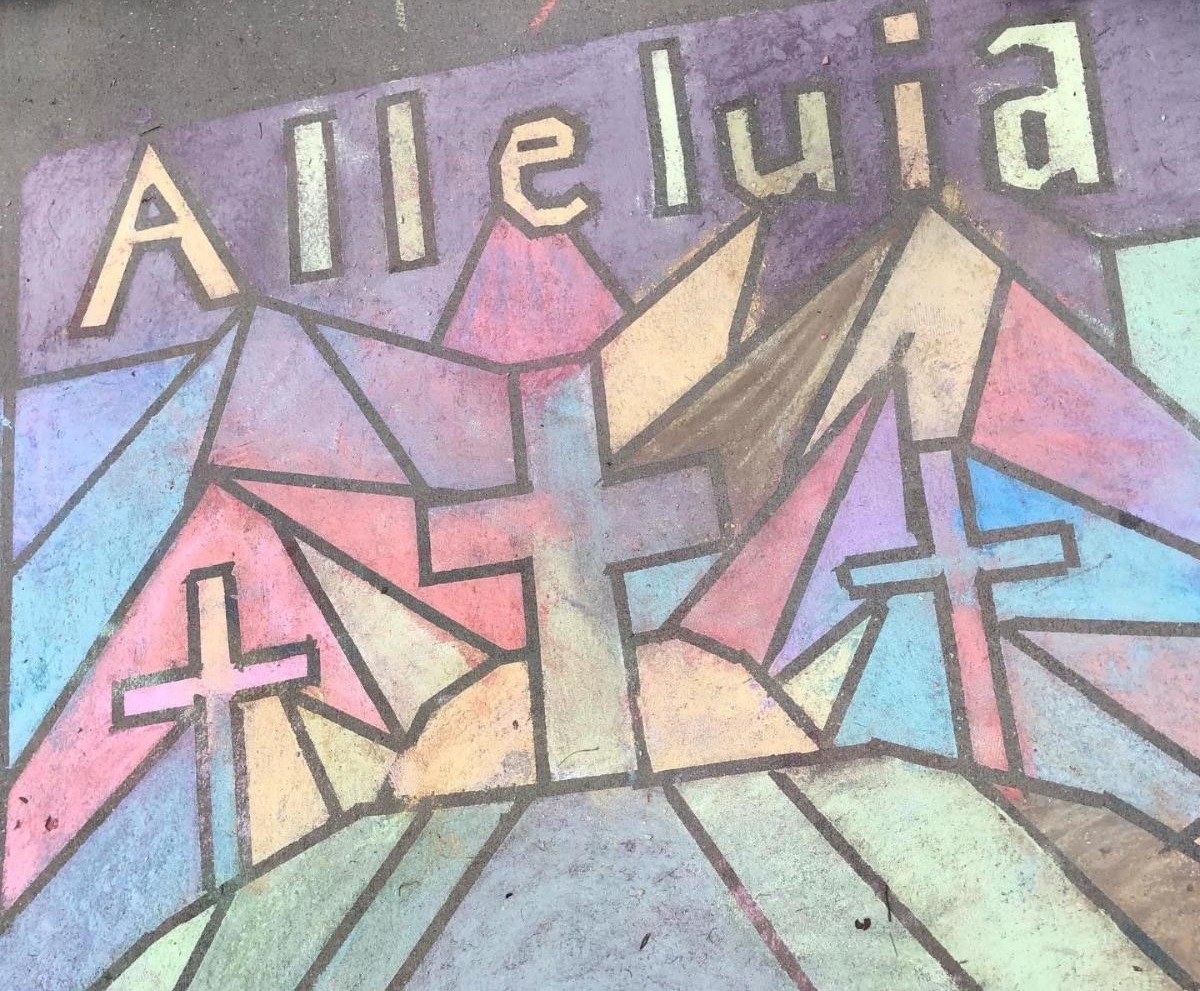 Easter looked different this year, but we celebrated anyway! Thank you to everyone who participated in Stations of the Cross, whether as a reader or a participant.
We were blown away hearing stories of you delivering eggs to your neighbors, egg hunts, chalk art, and other wonderful family events.
Check out the beautiful chalk art above that was created by our members!
Read below to hear some of the stories that we received from families who delivered Easter Eggs to their neighbor's so the kids could have an at-home Easter egg hunt.