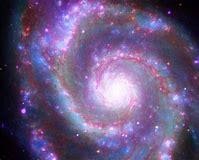 HE ALSO MADE THE STARS
Why do we spend a good bit of time
on Sunday
mornings praising God? It's not just a sing along, or as in some churches, a concert, but it's a time of praise. We can express that in different ways, but ultimately it is our offering to our God, and it's what we are created to do.
Jesus said it is what God has ordained us to do on earth and in heaven:
"Yes," replied Jesus, "have you never read,
" 'From the lips of children and infants
you have ordained praise'?"
And he added, if we don't the stones will:
"I tell you," he replied, "if they keep quiet, the stones will cry out."
SO DON'T MISS IT!
Don't' miss it! -- This video by Louis Giglio is 8 minutes plus. But includes the recording of the sounds of stars, and whales. He wraps it together with, "How Great is Our God."
Don't miss it! -- How can we not join in the praise of all creation? Yes, he also made the stars and they sing constant praises. Don't miss an opportunity to join in the hymn of the universe on any given
Sunday
at New Covenant. It is a bit beyond our imaginings, but then it's about God.
Psa. 148:1
Praise the LORD.
Praise the LORD from the heavens,
praise him in the heights above.
2Praise him, all his angels,
praise him, all his heavenly hosts.
3Praise him, sun and moon,
praise him, all you shining stars.
4Praise him, you highest heavens
and you waters above the skies.
Blessings to You All,